Madigan made... some basic gardening tips.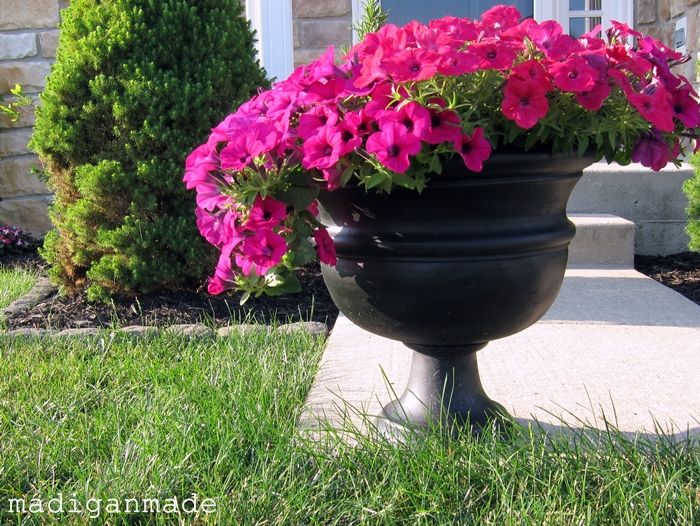 It is
the day after Mother's Day.
'Round here (PA) that typically
marks the time of year when it is 'safe' to start planting your annual flowers
so they do not get frostbite.
The picture above is one of my pots from last year. (I took the pic when I just started blogging, but I did not get around to show you till now.)
My goal
every year is to
keep the gardening plan simple
. My other goal is not to kill
too many
any plants. I thought I'd pass along a few gardening tips that I've learned over the years.
Before you read this you should know:
Don't let the above lush pictures fool you.
I am not a very good gardener.
Far from it.
In fact, I have a bit of a black thumb. (at least
with vegetables
) I bumble along and pretend like I know what I'm doing (kinda like blogging).
Below are some
very basic
lessons for gardening. If you are a new homeowner, new to gardening or just want some sage reminders, these tips might interest you.
My focus today is on maintaining landscaping beds/pots and annual flowers (the pretty stuff). I do not cover lawn care... but you don't want my advice there. (Read: I know nothing.)
I've made every. single. one. of these mistakes before.
And I have a few pictures to prove it.
Learn from my garden FAILS.
Things NOT do in your garden:
1.

Do not forget to put down weed preventer.
Put down weed preventer in early spring.
Follow the directions on the bottle for the best time where you live. But use it! It works. If you forget - you can foresee a lot of gnarly weeds that need your attention.
2.

Do not mulch your beds first.
Mulch
after
you plant annuals. You spent all that time laying down a beautiful bed of mulch... Now you go plant flowers in it and mess it up! You have move the mulch around and the topsoil will mix in an possibly be visible. Unless you are super careful, the result can look messy. Putting your mulch
around
flowers is so much easier.
3.

Do not forget to read the plant label.
Read. No really,
read
!
It sounds simple - but
you know those little tags stuck in the pots? Read them!
They tell you how big a plant will get... but even more importantly what
kind of light
the plant needs. Don't buy a plant just because it is cute. Know what kind of light your area gets and buy plants accordingly.
4.

Do not buy every single color flower at the store.
Keep the
color scheme
of your annual flowers
simple
. Resist the urge to buy a bunch of different colored flowers. I know they are cute, but you don't want your yard to look like a circus.
I learned this lesson from my one SIL. Her yard is
beautiful
in the summer. She picks one color (red, pink, purple) and ALL her annual flowers are that color around the house and in her pots. The result is both dramatic and elegant. If you must use more than one color, try and limit it to 2-3 colors. It will keep everything cohesive around your house.
Last year I planted a bunch of pink flowers. I'm still not sure what I'm going to do this year.
5.

Do not prune your bushes in the middle of summer.
Prune back perennial bushes in the spring and fall, NOT in the hot summer. Use the Internet to find out when is the best time to trim that particular species.
Yeah - hack away at your bushes when the weather is cooler and won't put a strain on your plants. It's just plain mean to bother them in the summer.
6.

Do not fall for garden gimmicks.
Pretty water globes look pretty. But pretty water globes do not water soil.
I bought about 4 of these from an infomercial. They
do not
water stuff very well.
But I thought they were still pretty.
Then my brother said they looked like something from outer space.
You be the judge:
7.

Do not forget to water those pots.
Hanging baskets and pots dry out fast. Super-duper fast.
Seems self explanatory to water, right? Yeah, apparently I did not get the memo.
Water your hanging baskets. Regularly.
8.

Do not fall for the high maintenance cutie.
Find out how much work that little plant is going to be before you take it home.
I now tend to plant annual flowers and plants that are low maintenance. Impatiens are really hard to kill and they like the shade. (perfect for my needs) Hostas can be planted upside down in clay and they'll grow. Well, almost. I split
my hostas
and plant them
everywhere
.
Also, be wary of the plant that needs to be routinely dead-headed. (Doesn't that sound so barbaric?) Last year, despite the fact that I was told that wave petunias do not need to be dead-headed, I still plucked the blooms. But they eventually stopped flowering... and died. I blame the brutal July heat. (or it could also be because I did not follow rule #7. Oops.)
9.

Do not buy little baby plants.
If you want great color and impact
now
... purchase
hanging baskets
and plant them
in the ground
. Hanging baskets are typically mature plants with lush and full blooms already. It is a little trick a lot of gardeners use. I've been lucky the past few years. The time of year I go Lowes and Home Depot for flowers, they have racks of some of their hanging baskets on clearance. (probably leftover from Easter and Mother's Day) It is cheaper in the long run vs. buying flats of little impatiens. AND I get to go home and pop them in the ground for
instant impact
.
10.

Do not force a plant to grow where it can't.
Again, this goes back to reading the plant label. If the label says it needs full sun, that does not mean: "plant in a pot on your shady deck". If your yard does not have a lot of sun for veggies (they need a lot), buy summer tomatoes from a farm stand instead. After
my attempt at growing tomatoes
last year, I'm planning to do just that!
Fortunately, I learn from my mistakes. Well, sorta. Remembering to water every day is still a mental block for me some days. But in general, I am not a repeat offender.
And to the dear plants that did not survive my novice gardening attempts: I am so sorry.
Please join me at the following link parties: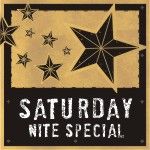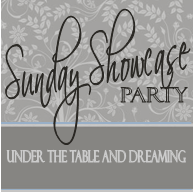 And
Kate's Home May'd Outdoor Link Party
for the Spring/Summer on 5/17!