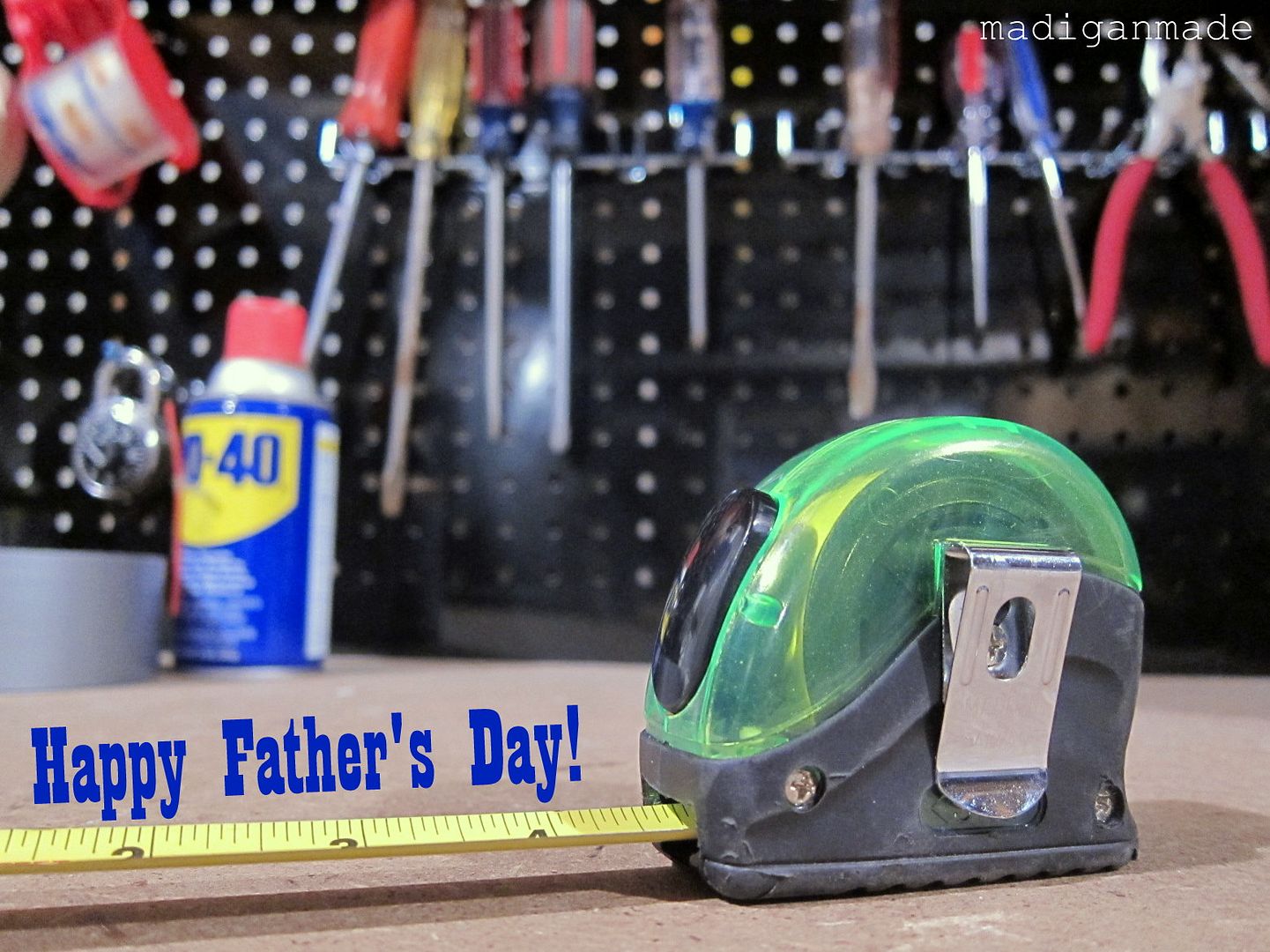 If you are related to an engineer, you know the ramifications of my title. :)
I feel very blessed that my Dad is who he is. I learned so much from him over the years!
As long as I can remember, my dad was always tinkering and building stuff around the house.
My dad is the original DIYer
(to me, at least). I truly think he can build anything if he wanted to.
When he could not find what he needed, he just created it himself. He built his own tool bench and our swing set growing up. In recent years he refinished the basement and kitchen in his current house. And he's bestowed my brother with his vast DIY knowledge and helped him remodel my brother's 1930s home in the past few years.
I know I'm my father's daughter because:
-
When hubby and I are lost, I find myself saying, "Well, we are heading in the right direction."
-
When I work on a project, I usually remember to measure twice, cut once. (though sometimes I forget...)
-
I know that you can do-it-yourself with knowledge, research, hard work and planning. (My confidence in my skills is another story.)
- I appreciate and love to use graphs, bar charts, tables. (I create tables all the time... Like when we planned our wedding or a vacation.)
-
My dancing skills are on par with my dad's. (Which is why you will rarely see either of us running to be the first on the dance floor.)
-
Telling jokes? Also not my forte.
- I do a lot of research before I dive into a project or process that is unfamiliar to me.
- When making a large purchase, I weigh the pros and cons of each available item in detail (this is where tables come in handy!).
-
I love history and going to museums. I love watching the Discovery Channel. I love hiking. I love a bargain.
- Oh, and I love spicy food.
Sometimes I wonder if I'm related to my dad because:
-
I do not make four sets of drawings to make something. I'm a little more impulsive than my dad (thanks, mom). I will occasional make sketches, especially when I sew. But sometimes I start a project and just 'go with it.' It's fun to let the creative process evolve. (I live dangerously, no?)
-
I do not read. every. single. placard. of information. at a museum. Love ya Dad, but you know I'm a skimmer when I'm at a museum. (And I secretly want to get to the gift shop sooner!)
-
I'm impatient and want to finish a project. It took my dad years to refinish his basement. It is a wonderful space today, but half way through I would've had to hire someone to get stuff done.
-
I'm often an estimator.... "Eh, looks good enough." But my dad, on the other hand, is much more precise. The running family joke is that every corner in his basement is a perfect 90 degree angle.
What I love the most about my dad?
His caring and patience... and the quiet confidence he has about everything he does.
Thanks for all you do for our family and teaching us so much over the years!