Madigan made... an easy handmade Father's Day card.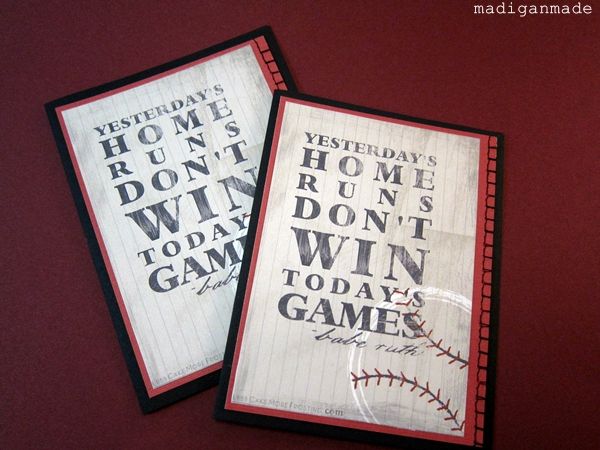 Did you know that I bought our Mother's Day cards this year!?
I'm not sure if I ever told you this, but I married into a family full of talented card makers. As a result, I love to make cards and typically try to make cards for special occasions like Mother's Day. (Sorry, moms!)
So for Father's Day, I wanted to make up for that fact and create a
simple handmade card
.
But I wanted to keep the card making process simple.
Y'all know I love to create simple printables...
...So, why not put a printable on a card?


And instead of creating another print from scratch, why not use someone else's awesome (and free) print?
Lara, the blogger behind LCMF makes
real
printables.
Printables with character, style and personality.
And she uses some really fantastic quotes. (Like
this one from Elf
,
my favorite holiday flick!)
Don't you just love the
Babe Ruth quote
on this one? It is perfect for
Father's Day
without screaming "World's Best Dad."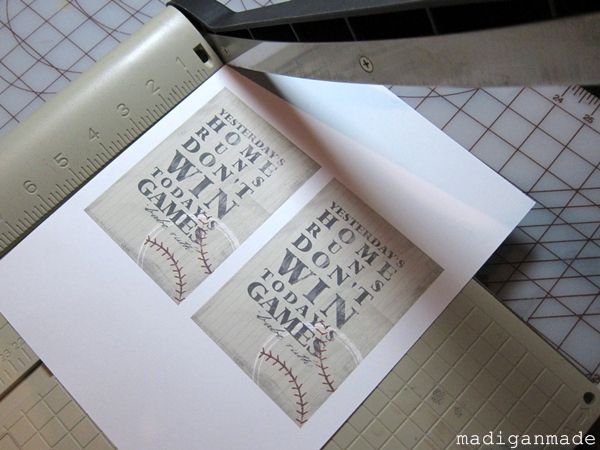 Publish Post
I printed off Lara's image as a 3.5x5 photo, trimmed and mounted it onto some layers of card stock.
For an added detail (to mimic the baseball stitching), I ran
a
blanket stitch along one edge of the maroon paper
with my sewing machine. I taped the loose ends of the thread to the back of the paper.
I used a Father's Day stamp I already owned to stamp a sentiment on the inside. I love how the fonts of the front and inside are similar.
It took me about 20 minutes to make these cards. Thanks, Lara, for helping me keep it simple!
These two cards are already on their way to my dad and father-in-law.


But it is not too late for you to make one!
Sharing with: