Madigan made... tomato, basil and mozzarella on a toothpick.
This is the
first installment of
Summer Lovin' with NO Oven Week
here at Madigan Made.
This week I'm bringing you several recipes for the summer. What do all the ideas this week have in common?
You do not need to step foot near your stove!
They also are simple and easy (which is pretty typical of the food ideas I bring you).
This appetizer could not be easier or tastier!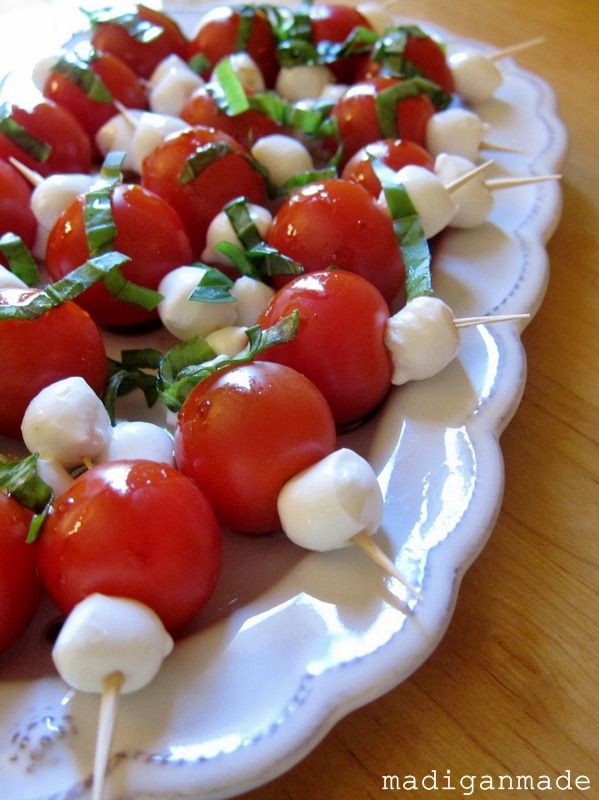 I made these
Caprese bites on a toothpick
for a party we had Fourth of July weekend and they were a
big
hit.
I was inspired by two Caprese appetizer pictures that I found on Pinterest (at
Terri's Table
and
My Recipes
).
Our grocery store sold these adorable
pearl mozzarella balls
(no, they are not mini-marshmallows, as a few of my guests asked). I grabbed them along with some
cherry tomatoes
and a handful of
fresh basil
that I'm growing in a pot outside.
How did I make these bites?
You really don't need a recipe...
I just threaded two
mozzarella balls
and a
tomato
on each toothpick. Prior to serving, I sprinkled the dish with thinly sliced
basil
, balsamic
vinegar
, extra virgin
olive oil
and a little kosher
salt
.
So easy, pretty and delish! (and NO oven!)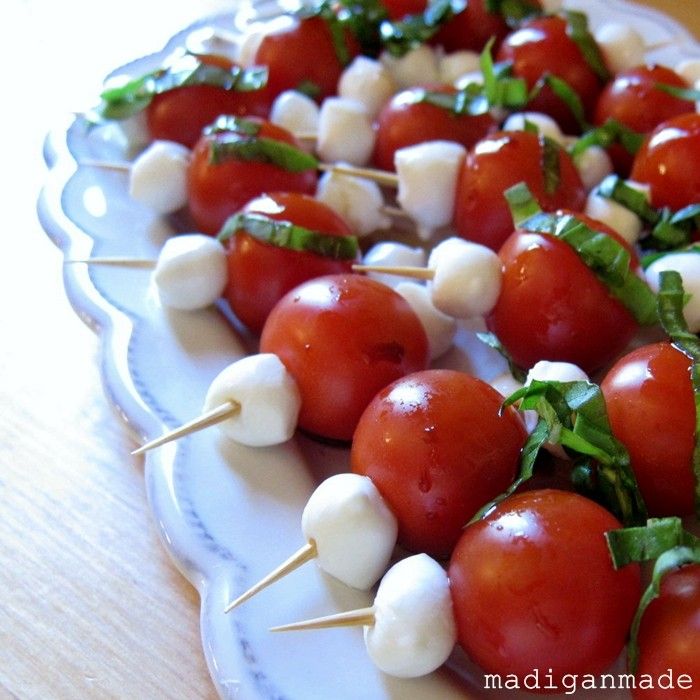 Stay tuned tomorrow for a simple, light and refreshing drink to serve this summer!
Sharing with: