Madigan made... a fun Pinterest inspired (free) printable.
Do you pin?
If you answered yes, then you already know what I'm talking about in this print.
If you don't pin or have a clue about what I'm referring to... I'm talking about
Pinterest
. And I love it!
As a crafty/DIY blogger, I have to admit that Pinterest is currently one of my top "blogging tools". Not only is it a source for
lots of wasted time
great inspiration, but it is now one of my top 10 referrers.
But you don't have to blog to enjoy using Pinterest!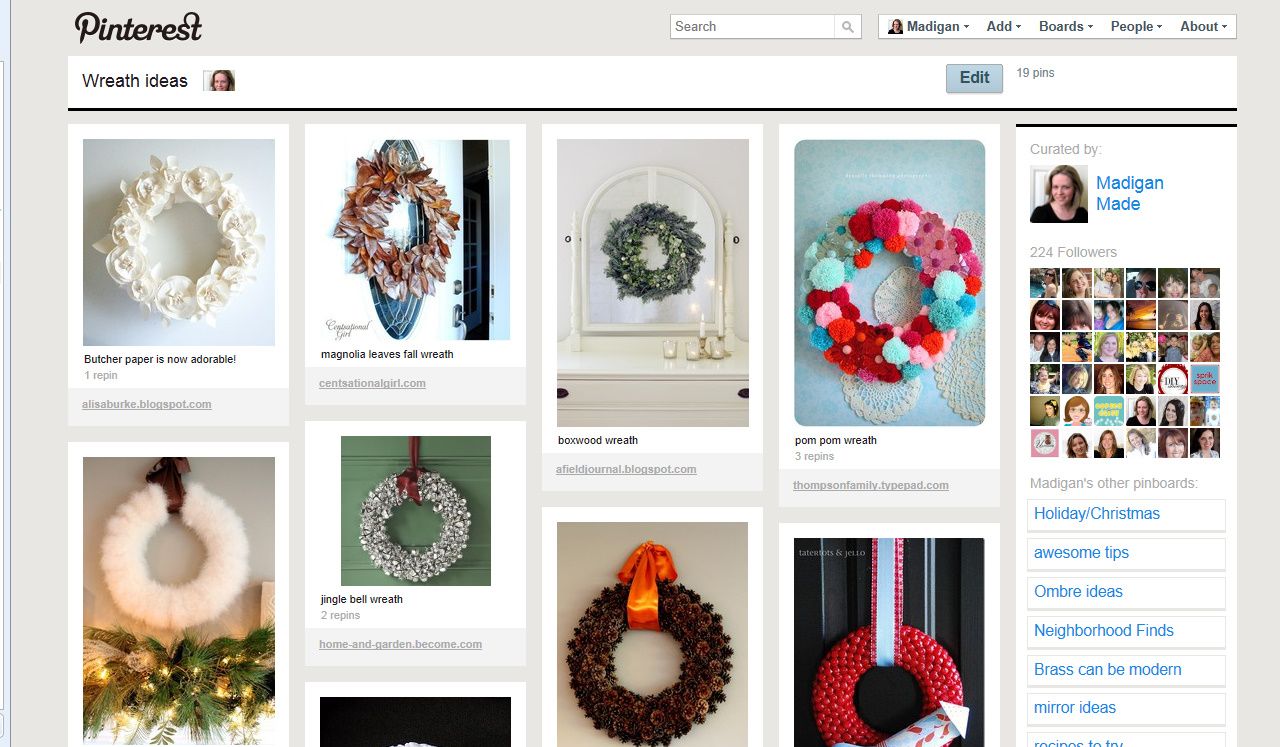 So what is it?
In short,
Pinterest is a virtual pin board for pictures and ideas you find online
. The pictures (if pinned correctly) will link back to the original site for the idea.
You can organize you pins into different groups or 'pin boards'. Kinda like my
wreath pin board
above. You can follow and view other people's pins and pin the ideas they find to one of your boards, too.
You can
find me on Pinterest here
.
(If you don't have an invite, I might still be able to send you one... or I think there is an open invite over on Beth's site
here
at Home Stories AtoZ)
But just one warning:
Pinterest is addicting. I think this 'warning label' I created sums up my concerns nicely!
I've wanted to create a fun print about Pinterest and I was inspired by old fashioned prescription warning labels.
If you pin... I hope you can appreciate this print!! Enjoy!
And I just realized that it's been awhile since I shared a printable with you.
Gosh, since the
patriotic printable
back in May! Sorry about that! Will have to come up with some prints for the fall.
(adding it to my long list of things to blog about!)
The deets on this print:
As with all my printables, this is for personal use only. This one is sized to fit in a 5 x 7 frame and will print best at that size. Just click on the picture, then right click on the image and "save as" a picture. Print the picture off or just post it somewhere on your computer. (If you post it on your blog, a link back to this blog is required.) I just started to add a very small watermark in the low corner of my prints. Please do not remove this mark. *And yes, feel free to pin it!
Sharing with: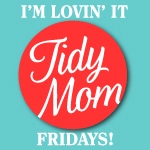 P.S.
Did you know Madigan was not my real name??
I want to 'meet' you and tell you my name!Join my
almost 1000 Followers Meet & Greet
!
Share you, your blog or your handmade shop with my readers!
Are you a Google Follower or Facebook fan? Why not??
Once we hit 1000 Facebook or Google Friends - the mingling starts! AND at the end of all of it, I will formally introduce myself.