Madigan made… a cute but not so durable way to decorate a cell phone cover.
I had hoped to show you how to make a simple and glamorous cell phone cover with dimensional glue or decoupage. Instead… I have a

craft FAIL

to show you today!
Aside from my recent post about all my unfinished and forgotten objects (UFOs), I haven't shared a craft fail in awhile with you.
I'm not a perfect crafter and I had a feeling that I was overdue for a good project disappointment!
I photographed this craft tutorial awhile ago… but I did not write it up yet.

I'm glad I waited several weeks before I did. Because the flaws in my design plan slowly appeared… or should I say disappeared! (Read below to see what I mean!)
So… you want to know why did I need to decorate my cell phone?
Well, I'm a bit of a klutz. And my poor cell phone is subject to the occasional tumble or fall. This is why I have a very sturdy, hard plastic case around my phone.
But the case is quite slippery and that fact also proves to be a problem in my butter fingers. So, I figured that I could add some kind of decorative texture to the back of it to help me hold onto it.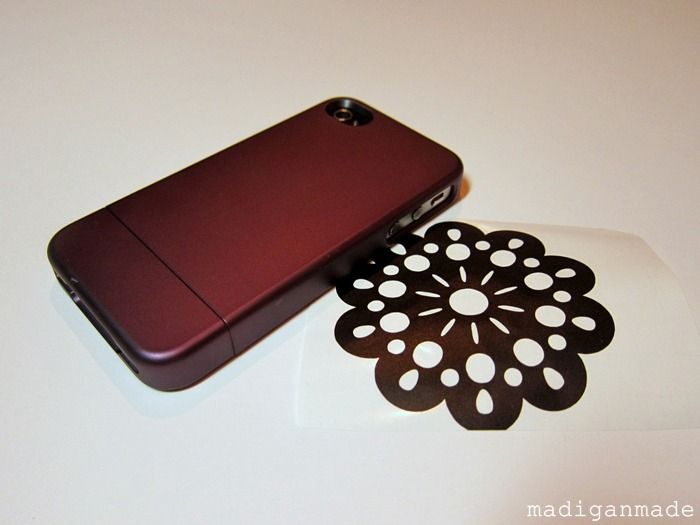 I decorated the cell phone cover by using a doily stencil (made from black vinyl that I cut-out using my crafty cutter). I applied paint to the stencil openings (silver rub-n-buff). After I removed the vinyl, I carefully covered each 'dot' and 'spot' of paint with a bubble of Dimensional Magic. (DM is a thick decoupage glue that dries crystal clear and give the appearance of resin)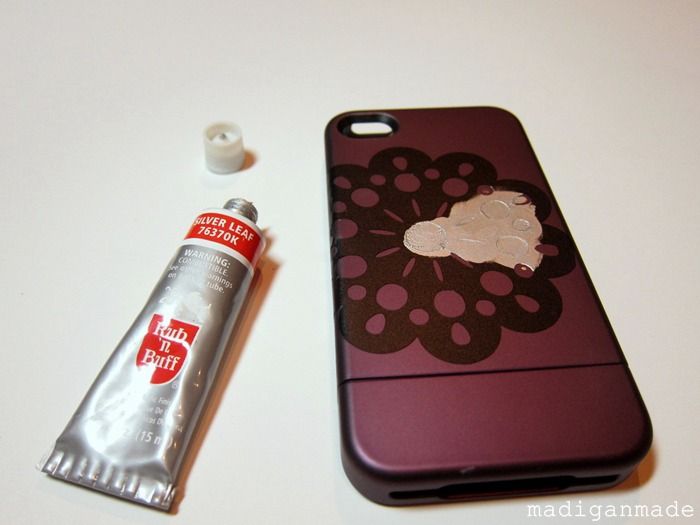 After allowing the DM to fully dry, I was pleased to see that the DM
added a pretty raised texture to the back of the phone. The decorative silver bumps were easier to grip that the prior smooth surface.
But, my appreciation for the texture on my phone started to wane after about one month of use. At that point, the glue dots started to peel. And then the paint underneath started to wipe off easily. My pretty design was slowly starting to wear away. Boo.
I enjoyed my cute textured cell phone cover for only a brief interlude. Now it looks worn and incomplete. I plan to remove the rest of the dots soon.
I don't know if I will try to decorate the cell phone cover with anything else. I may just go out and buy a new cover.
I hear those textured rubbery covers are pretty durable and may withstand my clumsiness! Any opinions on other cases? Short of wrapping my phone in bubble wrap – I'm open to ideas!
By the way… I do love Dimensional Magic (DM) and this project does not change my opinion on the craft product. But I probably will not use that glue material on a surface that gets a ton of wear and tear.
For prior projects where I was more successful with DM… be sure to check out these ideas instead: