Madigan made… 12 essential blogging tips and tricks for Blogger users.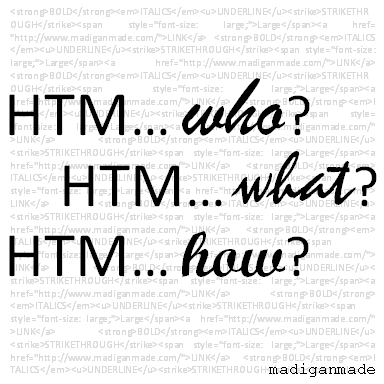 Time for another blogging tip! This time it is about the platform you may use for blogging and it is something that has been on my mind lately.
I'm sure you've heard it from more than one blogger or online article:
"Switch to WordPress now."



"WordPress is so much better because of x-y-z."
Yes, WordPress (WP) likely has more advantages over Blogger in terms of cooler blog design options, better search engine traffic, plug-ins and owner rights.
BUT, I'm hear to tell you… especially if you are a new blogger… that it is OK to use Blogger.
And I want to show you things you should be doing today to maximize what you get out of Blogger.
Disclaimer:
I am far from an 'expert' on blogging. I don't know much about WordPress. I'm just sharing with you some of the things I've learned about Blogger and what I've heard and read about the differences compared to WP.
There are a couple of reason why I love using Blogger:
Blogger is free.

Right now, I like free. For a newbie blogger who was not sure what kind of success I could have keeping up with the blog, free was a good choice for me.

I'm not sure how true this statement is, but I've heard that most blogs peter out and fail by their first anniversary. So, if you are new to blogging and unsure how you are going to do with it… try Blogger for awhile.

Blogger is fairly user friendly.

To change your blog design/colors/etc. all you need to do is click, drag and drop. To write a post is a simple process. Navigating the Blogger dashboard is intuitive and easy.
Note: When I put this post together I was still using the old Blogger interface. The images below reflect that fact. Blogger is transitioning to a new format, but you should still be able to find the information and options below in the Settings section.
12 things you should be doing to get the most out of your Blogger blog:
Backup regularly.

This is sooo important! One thing to remember about Blogger is that they can terminate your account if you violate their TOS and you'd lose your whole blog. I won't go into the mechanical details since Donna from Funk Junk Interiors clearly shows you

how to back-up your blog here

.

Get your own domain. Today!

This is a cost that is so worth it. For less than $10 a year, you can own your blog name. Having that 'blogspot.com' in your blog name only gives 'search engine' juice to Blogger. Plus, having your own name would be easier for readers to find you again. And while you'll never know how big your blog could get in the beginning, someone could go out and steal your .com when you want to go out and buy it later! I've heard from other bloggers that someone in China owns the blog name they'd originally want. Don't let that be you! Get the .com name you want now.
You can buy the domain directly through the Blogger dashboard if you want AND they will ensure that any external links to your blogspot address are redirected. The transition is seamless.
TIP: Please make sure that your .com name matches up with your blog name. It will only confuse your readers if they have to go to kathyscraftsandstuff.com when you refer to your blog as Kathy's Craft Corner in your header.

Fill out your meta tags

See those two spaces below? The title and description? Fill them out! This information is a "tag" that tells search engines about your blog's content. Be descriptive and clear.

Make sure your comment area is reader-friendly.

Please!! I beg you! Do not require word verification for your comments. It is annoying and could discourage readers from leaving a comment. If you want to avoid spam comments, consider moderating your comments after a post is up for couple of days. OR install another commenting service like

Disqus

or

IntenseDebate

. (I use IntenseDebate and have been very happy with it.) Both of those services allow you to reply to comments by email and they will show up in the post. (love that!)

Maximize your RSS feed.

Set up a feed redirect with Feedburner. It allows you to track your RSS subscriptions, post your feeds to Twitter, give readers the option to get your feed by email, etc.

Also, don't forget to fill out the post feed footer! Put something here, even if it is just a 'thanks for reading' and a link to your Facebook and Twitter accounts. You are given another opportunity to connect with you readers in that space. Use it!

Be easy to read from a mobile device.

This is an easy task to do that I overlooked for months. Many people surf blogs from their smart phones. If you click this box as 'yes', it converts your blog into a simple format for phones. It is quick for them to load your content, which may keep their interest in your blog longer while they are looking at their phones.

Use Windows LiveWriter.

Does it annoy you when you write a post in Blogger and the lines of text and pictures look different in the draft compared to when you finally post it? Then you need to download to Windows LiveWriter. I want to thank Diane for encouraging me to use LiveWriter. It is wonderful!


For the most part, what you see is what you get with LiveWriter. I don't… but you can edit and resize your photos in it. You also can easily change text to be a heading tag (important for SEO), set links to open in new window and add alt tags to photos (also important for SEO).

Practice good SEO habits.

This topic could be an entire post unto itself! But there are a couple basic things you can do today to help search engines find your posts:

Use post titles with key words that describe your topic.

Example: Instead of calling a post: "Beachy Goodness" (like I did!) you could call it: "My Blue-Gray Beachy Guest Bathroom" (what I should've called it!)


I know... It kinda sucks the fun out of a title… but you can still add your personality into your post in the first couple of lines below it to grab your readers attention.

Rename your photos and use descriptive words/tags.

Don't forget to fill out those photo alt tags in LiveWriter, too.

Link back to your older posts using good text anchors.




Add header tags to your posts. (LiveWriter can help with that)

Use the Blogger platform as an opportunity to learn html.

I'm a DIYer by nature. I like learning how to do things myself. Since I wanted to customize things on my blog, using Blogger forced me to learn html basics. You can Google just about anything to find out how to code it. This is hard earned knowledge I will take with me on whatever blog platform I use.

Create a back-up blog.

Blogger lets you set up more than one free blog. Use that to your advantage! I set up a back up blog that is not public and only readable by me. I use the exact same template as my 'real' blog. That blog is where I experiment with my blog's design before it goes 'live' on my real blog. I could 'play' with new html without crashing my real blog. AND I used the backup blog to draft my posts before I learned about using LiveWriter.

Make sure your blog design gives a good first impression.

Now, Blogger is not as 'cool' as WP in the options and variety for blog design. But – it is important to ensure you have a professional looking site design that reflects you and your blog. There are loads of web designers out there with a variety of price points if you wanted to hire someone. Or, Blogger has some basic templates that you can customize if you wanted to try designing your blog on your own.




If you do decide to DIY your design… read articles for advice and tips. There are tons out there. In my humble opinion, you can never go wrong with a light, simple and clean look to your blog.


Create good content. Period.

Seems self explanatory, right? But the best thing you can do for your blog is to continue to 'bring it'. Building a healthy and deep library of quality content on your site will only help your SEO and keep readers interested… no matter what platform you use!
Even after employing all of these tips… eventually, there may be reasons why you might want to consider switching to WordPress. You might want to 'own' your little corner of cyberspace (If you do not adhere to Blogger's terms of use or are reported to Google, they can terminate your account and your blog is gone. Paying for your own hosting helps ensure that would not happen.). You also might want a more custom blog design and better search engine traffic.
I'm starting to toy with the idea of moving to WordPress. It is a hard decision. I love Blogger for so many reasons and the thought of change is scary. We will see.
But I still think Blogger is a fabulous choice for a new blogger. And if you follow the steps above, it will maximize what you can get out of your Blogger blog.