Madigan made… DIY robin's egg vase filler.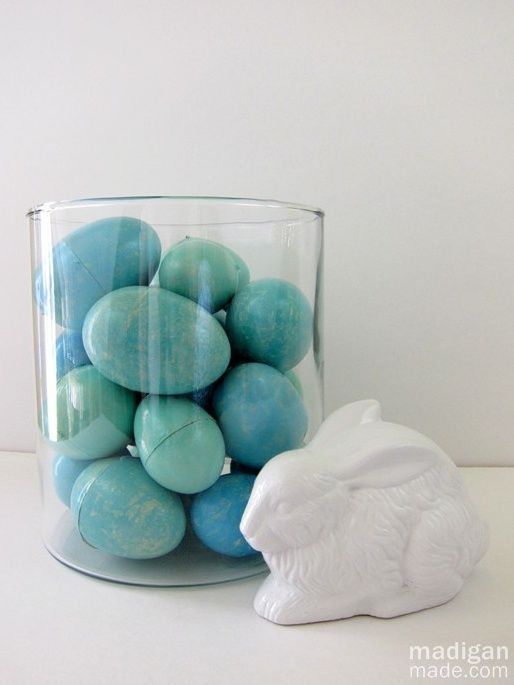 Lately I find myself being drawn to

turquoise

colors. I've told you before, but I really want to incorporate more of this aqua color in my home.
I think that turquoise reminds me of my childhood. I remember when I was a kid I found an empty robin's nest. I was drawn to the colors of the egg shells that remained. Robin's egg blue is such a popular color for a reason… it is soft and bright, all at the same time. Today I plan to share a pretty

teal

egg project.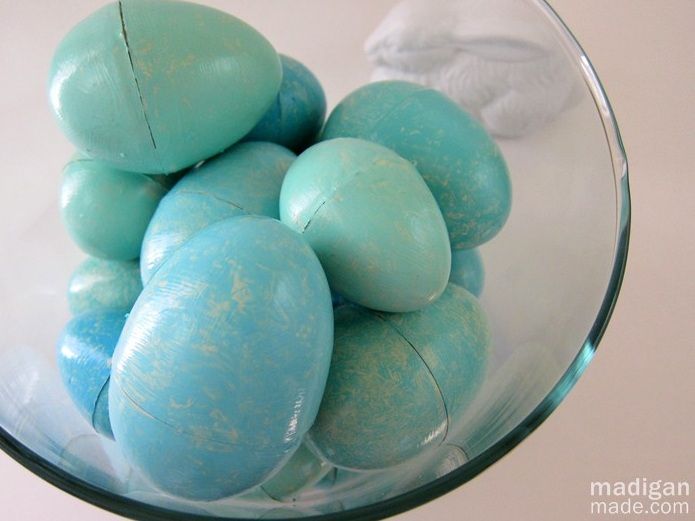 I recently made some fun aqua and blue vase filler balls and wanted to make a coordinating set of vase filler for Easter.
I had these plastic eggs that I spray painted several years ago with spray paint. I probably should have used a spray paint for plastic, but they've held up so far. The pale green was pretty, but I wanted to update them with brighter color.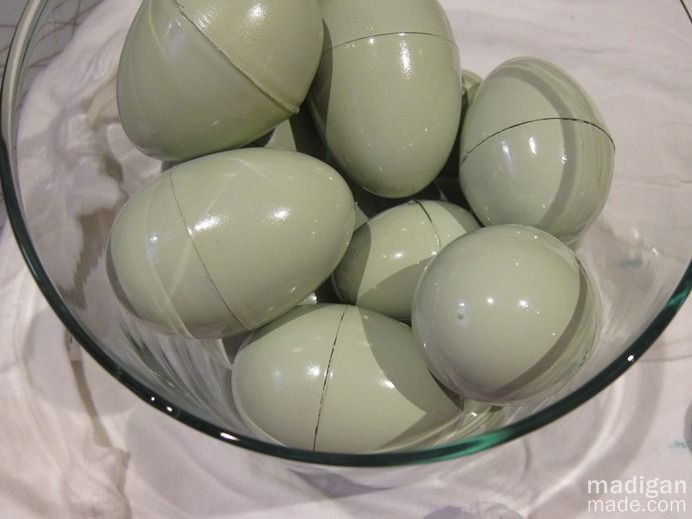 Want to know how to make your own
painted robin's egg vase filler

?
Supplies Needed:
Plastic eggs

Spray paint (suggest one made for plastic)

Acrylic craft paint (in various shades of blues, teals and greens)

Tissue paper

Mod Podge

Foam brushes
Step One: Spray paint your Easter eggs.
In a well-ventilated area, open up the eggs and lay them flat with the opening face down. Using multiple, thin coats and a sweeping motion to coat the eggs with paint. Allow them to dry thoroughly.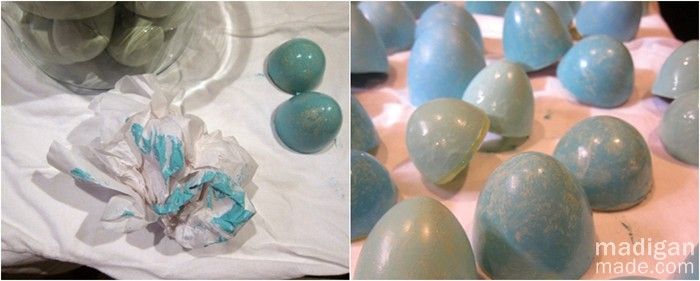 Step Two: Layer with textured blue paint.
Crumple up pieces of tissue paper. Use several shades of blue and teal paint (you can buy them or mix them yourself by adding a little white or green to blue paint). Brush a coat of paint on the egg. Tap the tissue paper over the paint to create texture. It does not have to be perfect… in fact the variation is what you are looking for! Allow the paint to dry with egg halves still 'open'. Wait for the paint to dry.
Step Three: Seal with Mod Podge.
Since the paint was applied to a plastic surface, I find it is important to seal the craft paint so it does not flake off. Using a foam brush, paint a thick layer of decoupage over all the eggs. Allow the Mod Podge to dry and cure thoroughly.
Step Four: Fill your vase!
Take each egg and match the halves up to close them. Add your robin's eggs to a pretty container and enjoy it for spring!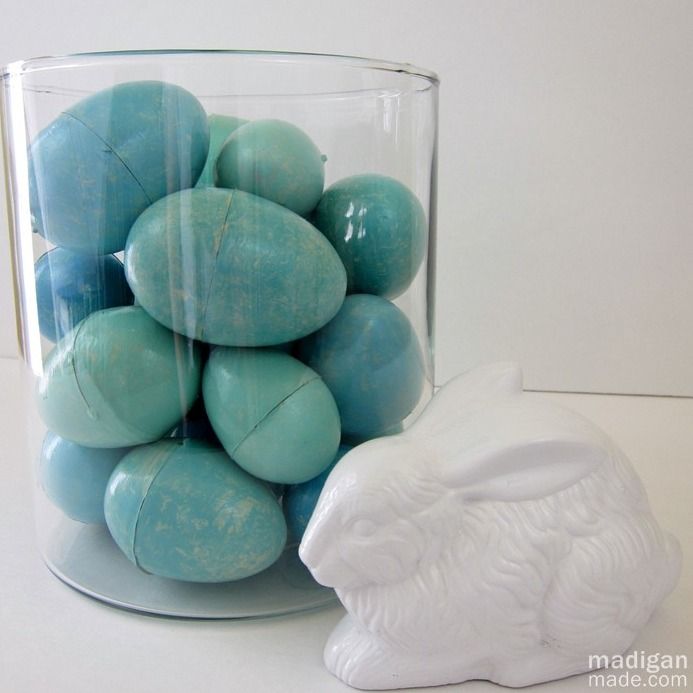 .
I'm sharing this project at these blogs:
Today's Creative Blog
,
Home Stories A2Z
,
Tatertots and Jello