Madigan made... a Mad Men inspired guest post.
I'm a big fan of the show Mad Men and I can't wait for it to come back on AMC. I love the interior decor on the sets and oh… do I love the clothes!
Remember last week when I shared the work of my talented grandmother? She was an illustrator in the 1950's and I used a photo of one of her gorgeous retro clothing prints to make a faux canvas.
See that oil-canvas texture on the mounted print? Go find out how I achieved that look over at
Mad in Crafts
and see more photos of this frame. (just click here) Jessica is hosting a series in honor of Mad Men and I can't wait to see all the other fashion, food and craft ideas!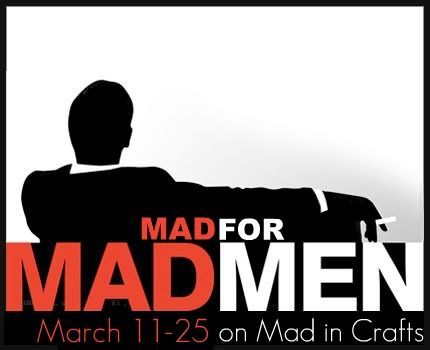 Is it March 25th yet? :o)
P.S. I encountered a few glitches today with my Blogger auto-scheduling. This was supposed to post earlier and I'm sorry if you saw a post already!