Madigan made… easy décor updates for spring.
I did a little decorating for Easter…. and I want to stress the words: a little!
After last year's celebration of preppy pink and green decor, I took a differ
ent direction this Easter season.
I did use some fun color in the kitchen but I kept the rest of the décor quiet and neutral.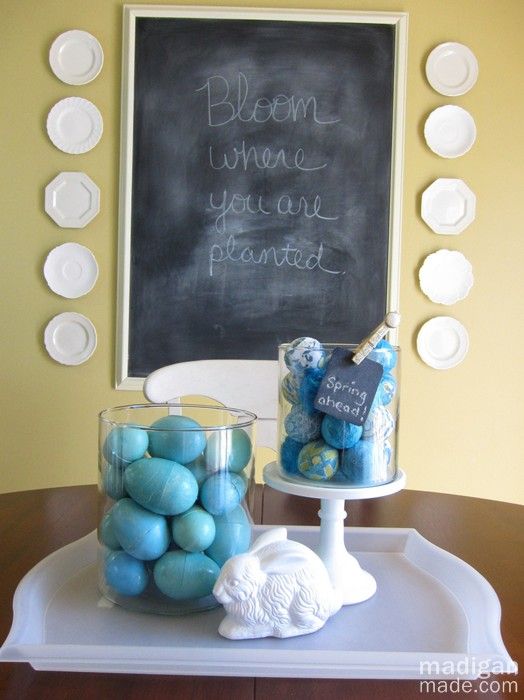 My blue golf ball vase filler project inspired me to make the robin's egg vase filler match in color. These look great together with a little ceramic bunny.
(I found the bunny for 50 cents at a thrift store. He was originally terracotta and I gave him a coating of glossy white spray paint.)
And I love the quote for the chalkboard: "Bloom where you are planted."
I think it is perfect for spring and celebrating this Easter season. (if you are new to this blog, I change out my chalkboard quote about every month...)
Aside from this aqua display in the kitchen, I added just a few small touched of Easter around the rest of the house....
I hung my big, white, Easter egg wreath on the front door with a different colored sash this year. I had a vintage pink and blue scarf that works as a cute spring touch.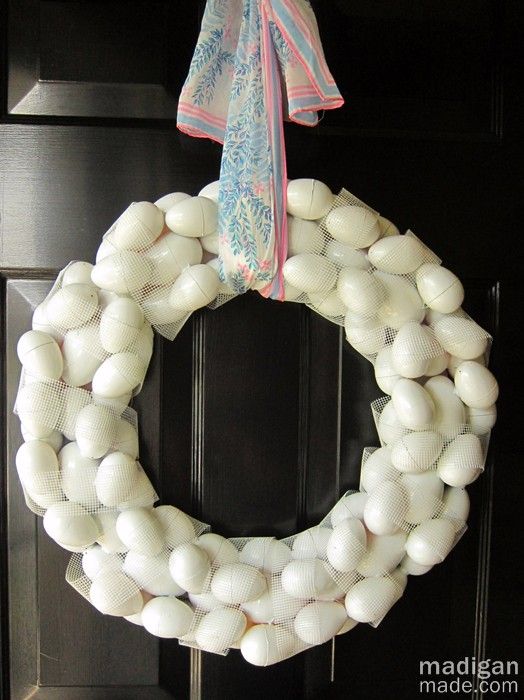 The simple egg and raffia wreath hangs on the front of my china-cabinet-slash-bookcase.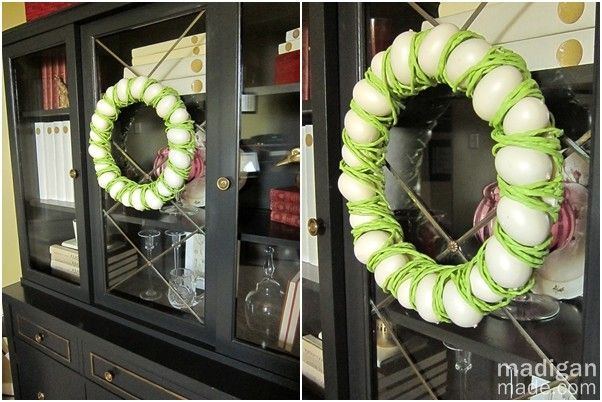 And a few eggs, white vases and white birds sit on top of our old foyer table with my moss rock topiary. Simple and easy!
(and moss just seems perfect for spring, right?)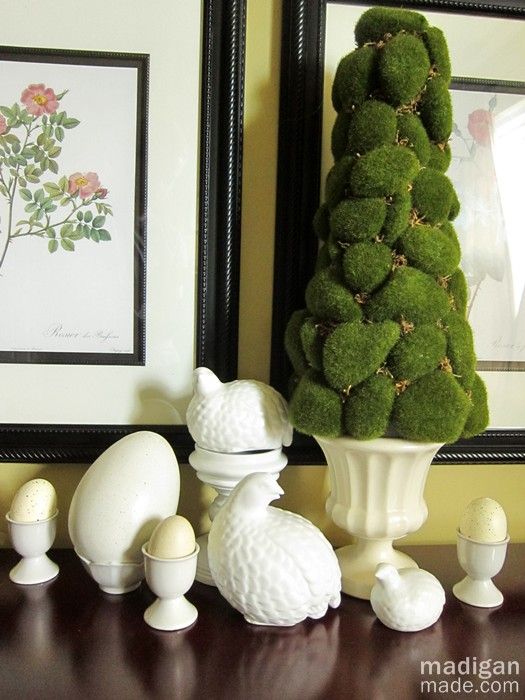 If you missed all the fun pink/green spring décor last year, be sure to check those Easter decorating ideas out!
But I'm really appreciating the simplicity of the few things I set out this season.
Simple is king in our house!
How about you? Have you started to decorate for spring or Easter?
I'm sharing this post with:
Funky Junk Interiors and Addicted 2 Decorating