Madigan made… an ode to painting season.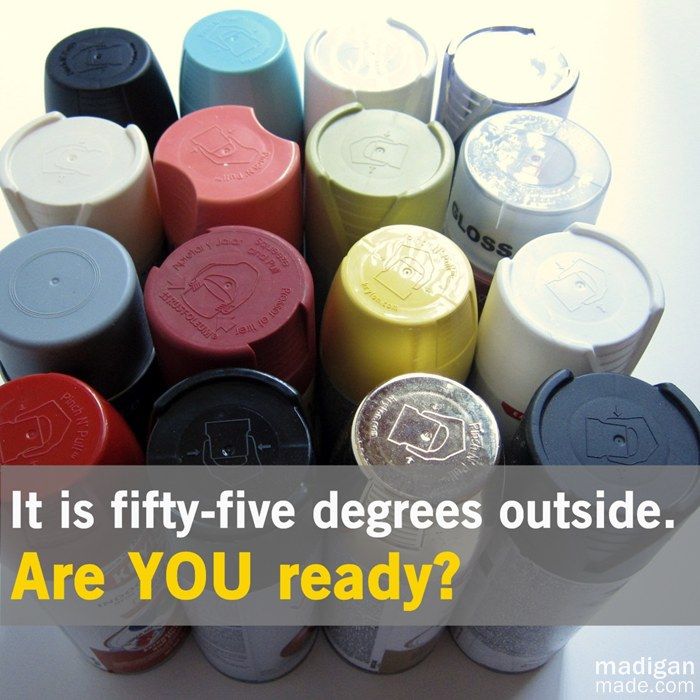 Conversation you might overhear in our house:
Hubby: "Oh look, it's nice outside… I'm going to make a tee time."




Me. "Oh look, it's nice outside… I'm going to go to Lowes to get more spray paint."
We've had nice weather this past week in Pennsylvania and
If you follow me on Instagram or Twitter… you may have noticed that I already started to get my spray paintin' on!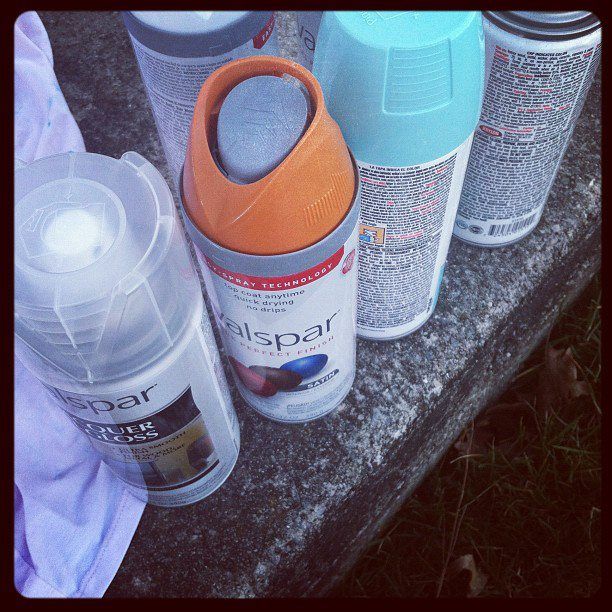 My painting shoes were ready… (yes, those are doggy love bites on the left one)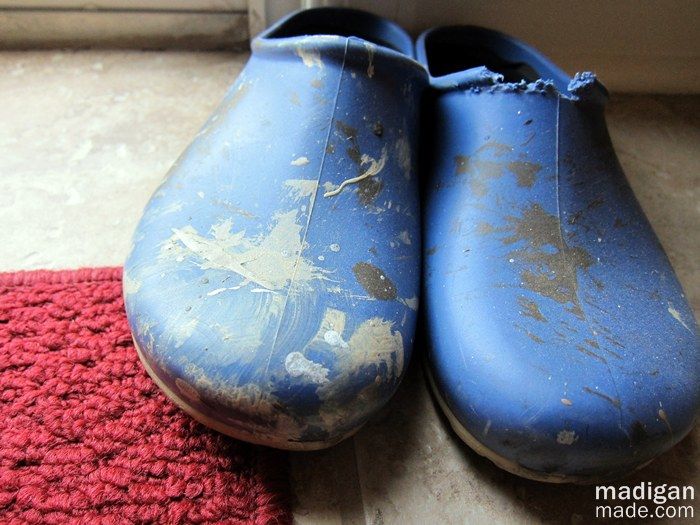 And my favorite tree stump was waiting… (the one with a raised, level surface that is far enough away from the house and perfect for spraying!)
So, I'm excited to say that spring is here and I'll have a bunch of spray painting projects to show you soon!
It's above fifty-five degrees… are YOU ready?
(I clearly was prepared… this is only a fraction of my stash!!)