Madigan made… a guest post on Mod Podge Rocks!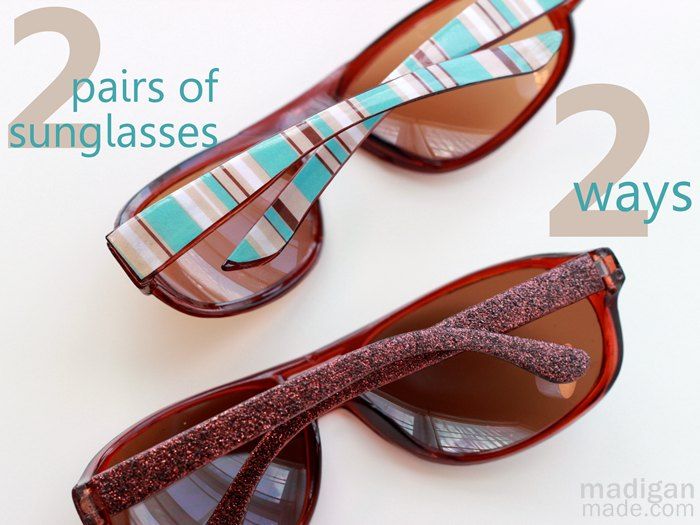 Sunny days are here again!
Ok, maybe not THIS week in Pennsylvania… but I hear the weekend is supposed to be nice. :)
Do y'all remember the
diy sunglasses rack
I made last year to hold my plethora of cheap sunglasses?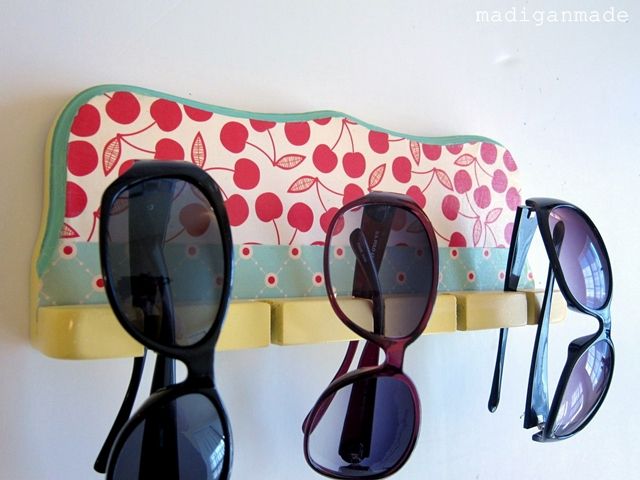 Well, I needed to add to my collection this spring because, true to form, several of my sunglasses last year either broke, went missing or suddenly became our dog's chew toy!
Since I'm not really spendy when it comes to my shades (I'm sure you can imagine why not!), I looked for more inexpensive pairs of sunglasses. This time I decided to use a little decoupage to customize the side temples of the shades. Cute, right?
I'm hanging with Amy today on Mod Podge Rocks where you can find my decoupage sunglasses tutorial. Come and join me!