Madigan made… 8 blogging tips and lessons learned.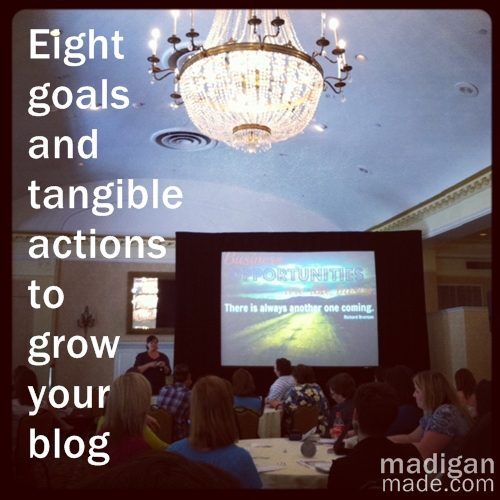 My mom asked me a question this week after I attended Bloggy Boot Camp in Philadelphia on Saturday, "What exactly is a bloggy conference? What did you do there?"
It is a good question and I realize that not all of you are bloggers or know much about blog workshops.
And I told my mom that this blog conference was a one-day event where 150+ social media savvy, online-loving women got together and learned from leaders in the blogging world how to better their blog. We also got to meet other fab bloggers, tweet a lot and enjoy a little wine at the end of the day!
You can find out more about the topics that were covered and the awesome speakers by checking out the SITS girls Bloggy Boot Camp Philly Page. (and find tons of recaps from other bloggers, too!)

I'm not going to go into great detail here about which speaker taught what point… ALL of the speakers were wonderful and experienced women. (I also don't want to put words in people's mouths in case I might misquote them!) But the list of tips below is MY takeaway from #BBCPhilly. These are goals I want to work on after hearing all the inspiration in the conference.
I've had a quasi list of blog goals swooshing around in my head for awhile…and I figured it would be an appropriate time to share my blogging goals with you during my blogiversary week. But going to a conference this past weekend was JUST the kick-in-the-pants I needed to write down and solidify these ideas. (and write my blog mission statement!)
Not only did the speakers give advice and say "You need to do this." – But they also explained HOW. And that was key for me. It is nice to write down goals and dreams… but I think it is even MORE important for me to have a tangible action that I can DO to work towards that goal.
NOTE: If you follow me on Instagram (I'm madiganmade) – then you already know I love snapping photos of inspiring quotes I see. On cards, signs, magnets…. I love moving words! And I thought that many of these quotes were a perfect match with these goals. (And I snapped the photo above during Tiffany Romero's presentation… I LOVED that she used quotes for her talking points!)
*8 Blogging Goals and Related Actions*
Goal 1: Be true to myself. Focus on the WHY. Always.
Almost every single speaker emphasized this point… understand WHY you blog. Ask yourself: "What is the purpose of your blog?" Once you do that… your decisions about what to write about… or who to work with…. or how you spend you time online will become clear.
I've had a draft of my mission statement for awhile and after attending the conference I decided to share it with you this week. (and an update to why I blog) It may sound crazy, but putting that purpose down in writing did mentally help me focus a little.
My Action: With every major post/project/opportunity… I need to reread my mission statement and think about why I blog. Ask myself: Does this idea match my WHY? If I can't answer 'yes', I need to move on.
Goal 2: Grow my blog step by step.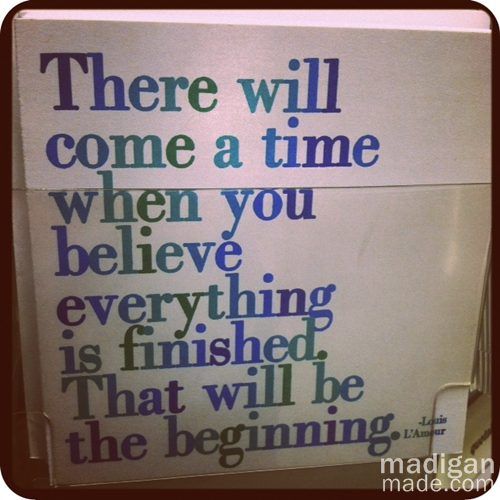 There is sooo much to learn about blogging. Blogging almost reminds me of Alice in Wonderland. Just when you think you know where you are and know what do… you slip down the rabbit hole to another world. Then there is another whole big aspect to the business that you did not know about or fully understand.
There was a TON of great advice and information covered during the boot camp. It was a tad overwhelming! What I did appreciate from the conference is that it OK to chip away at small, individual goals to grow your blog. I have a few tasks that I can do and I plan to tackle each idea at MY pace.
My Action: Try to work on one small task to improve my blog each week. And on a grander scale, within the next 12 months, I hope to move to WordPress with a new site design and professional logo.
Goal 3: Go for it!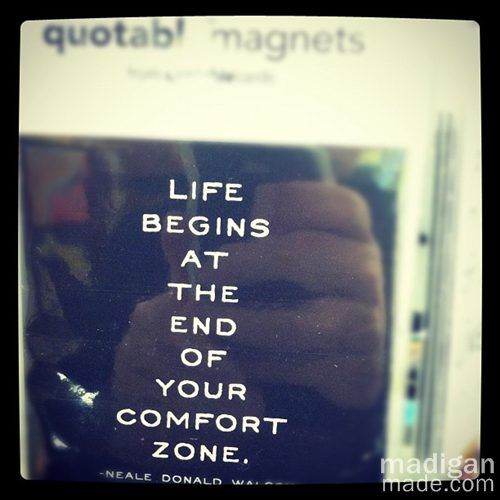 Another theme from the conference speakers that resonated with me was to push myself and try something new. Try a new way to connect with your readers. Experiment with different ways to generate income or garner recognition.
My Action: I really want to try video and vlogging. I'm a little scared to get in front of the camera but I think it could be fun to show you how I make stuff. I need to just go for it!
Goal 4: Organize my approach to blogging.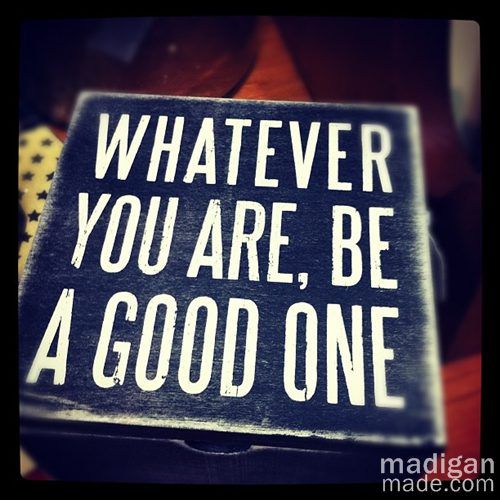 How do you keep yourself organized? This is a challenge for me. I have tons of great ideas for projects and posts floating in my head… but I need a better way to keep track of what they are and when I need to finish them. Many weeks, I have no idea what I'm going to be talking about in the next week. But it will help my blog grow if I can be better organized and have a stronger sense of purpose for what is the most important/pressing thing to work on.
Every speaker had their own advice for what helped them stay on track. Want to know what the common theme was? Google applications. (calendar, docs, etc)
My Action: Use Google calendar more often to outline my upcoming posts and post ideas.
Goal 5: Find balance.
Another common message from all the bloggers was to make sure that you balance your online life with your in-real-life life. Set limits to your time online and on certain tasks. Avoid distractions. Set office hours. Unplug.
Sounds easy, right? I struggle first-hand every day at finding balance and I will admit that I haven't found a great solution. But, I have a few ideas I'm going to try.
My Action: I am going to try and set a timer when I sit down at the computer. When that timer goes off, I have to get up and off the computer for awhile. Also, when I write posts or edit photos…. EVERYTHING else on my computer (email, social media, etc) needs to be shut down. We'll see if these things help me focus my time better.
Goal 6: Support others.
I'm grateful for the other women I've 'met' over time online as a blogger…. and I had a chance to meet some great bloggers at the conference that day, too. One of my FAVORITE piece of advice that was said again and again was to support other bloggers. Give back to the blogging community with encouragement and link love. It is important to remember that when one blogger does well and is recognized for their blog… it helps ALL bloggers everywhere.
My Action: Continue to share other blogger's ideas with my readers in as many forums as I can (on the blog, Facebook, Twitter, etc). I also want to get back into the habit of telling you what blogs I'm loving.
Goal 7: Don't be modest.
It was said several times during the conference that bloggers need to get out there and constantly spread the word about their blog, their posts and their projects. This piece of advice was a hard pill to swallow. I think many women, like me, have a difficult time pushing their work out to others. It feels like you are bragging or showing off.
But a good point was raised… while a few people might stumble organically onto your site, readers aren't going to find you unless you put yourself out there. Your blog is your little home and for many bloggers, it is your little business. Be proud! It's kind of like having a new cute shop in town. People aren't going to stumble into your store and know you are there unless you advertise and tell them!
Aside from participating in the occasional link party, I'm not very aggressive at self-promotion. Some of it is due to my laziness. Some of it is due to time constraints… but I'd say that most of my hesitation is because of a lack of confidence in my work. I also hate rejection.
My Action: I need to get over my fears. I need to submit more of my content to bigger sites to be featured. I need to take a few minutes once a week to do this. And I also want to try to share more of my old content on social media.
Goal 8: Make sure something is in it for me.
One point that was made during the conference was to be sure that you are compensated for your hard work on your blog (especially when you work others… be it a brand or another blogger!). Now, that does not mean that you have to be compensated with money for every opportunity. Financial compensation is important but you can also get rewarded in other ways. You might gain more experience from covering that new topic or more recognition from that interview or more traffic from that guest post or more comments on that special feature. The lesson was that it is OK to expect something in return for all your efforts as you blog.
AND, what you get from those opportunities will only help your readers in the long run. Your gain is your blog and blog readers' gain. You can invest in a better site design, you can bring in new readers, you can improve your photos/writing, etc.
My Action: Ask myself if each post/opportunity/request is going to help me/my blog in some way.
And finally, on top of all of these great pieces of advice above that I shared with you from the conference, I did give myself (and you!) one personal tip:
Accept that my blog is a work in progress.

There were TONS of great ideas shared at the conference about how to grow your blog to be a big blog. There were so many tips that my head was spinning a little. And I'll be honest, I don't know if it is a realistic goal for me to become a juggernaut blogging superstar. I'm happy growing my little blog at a slow and steady pace.
I outlined a bunch of great ideas in this post and I hope to tackle them bit by bit… but if I don't accomplish them… THAT is OK. This blog (and me!) will ALWAYS be a constant work in progress. My hope is that as long as I try to stay true to my mission statement and enjoy blogging in the process…growth and success will slowly follow in due time.
P.S. Were you wondering what I was making last week for the conference with my Altoids tin? Well, it was a fancy new diy business card holder with my blog logo. It did not come out as nice as I hoped, but it worked for the event. I made a couple of other crafty branded projects for the conference and I hope to show you them in the coming week. Stay tuned!