Madigan made… a simple coffee and fruit smoothie.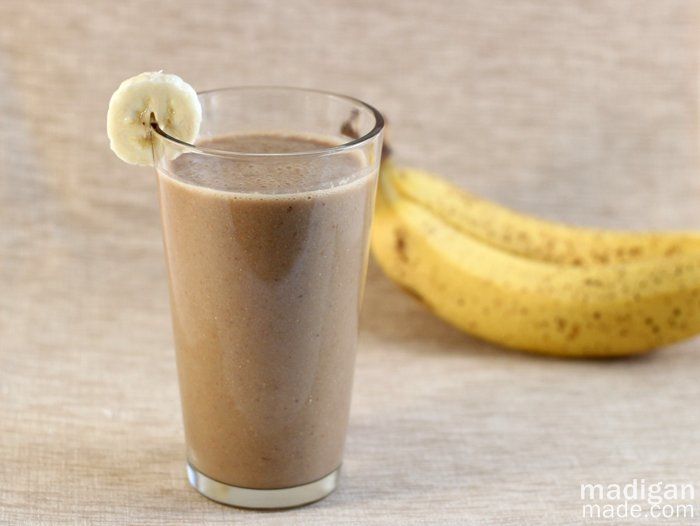 Who says you can't have your cake and eat it, too? Or, for this story, have your coffee and eat it, too!
I don't know about you… but I can't get my morning started with out a cup (or two!) of coffee. Remember that iced coffee I received this summer and I made all those fun, cool coffee desserts? (the mini toffee milkshakes and the coconut coffee pudding?)
Well, I had leftover iced coffee and thought why not just throw everything I might eat in the morning into a big ol' drink? Kill several birds with one big stone, you know?
Coffee? check. Fruit? check. Cereal? check. Yogurt? check.
Yummy breakfast smoothie? Check. Check!
Banana and mocha breakfast smoothie recipe:
Ingredients:
1 cup iced coffee, mocha flavored
3/4 to 1 whole banana
1/3 cup dry, fiber cereal
6 oz plain or vanilla yogurt
Directions:
Blend the above ingredients in a blender. Serve immediately.
Enjoy your coffee…and eat it, too!
Yum!