Madigan made… a #snickersminis dessert sandwich.
In case you don't have ESPN, the HBO series Hard Knocks or Comcast SportsNet on all. the. time. (like in our house), you might not realize that football season is right around the corner. My hubby is a big (huge!) sports fan, so our his Sundays in the fall often involve watching a game or two on TV. And I am usually near him watching working on crafts. (In our sport-themed basement, of course!)
I recently picked up a bag of SNICKERS® Brand NFL Minis, just in time for start of the season and for fall. (They also happen to be one of my hub's fav treats!)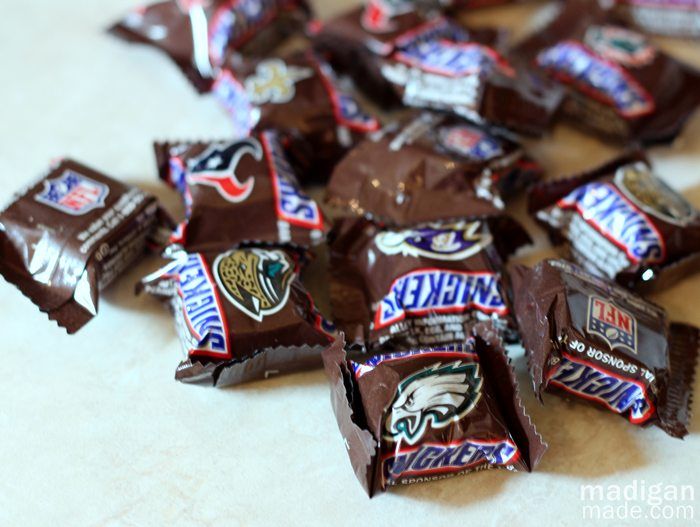 Aren't they cute? I was happy to see that our favorite team was represented in that bag, too. (Go E-A-G-L-E-S! )
I wanted to make a treat with the candy and I decided to make a grilled dessert panini. There is something about a warm dessert filled with a gooey, chocolate center that sounded perfect for fall. And a grilled dessert reminds me of being outside and tailgating, too.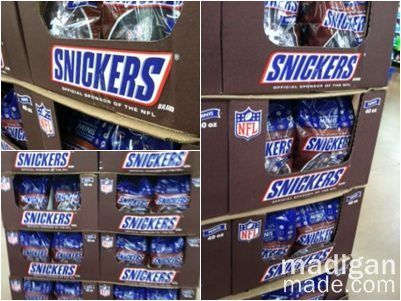 I headed to Walmart to grab what I needed for the recipe: SNICKERS® Brand NFL Minis, peanut butter and some kind of bread. I debated between using regular bread or a sweet bakery item. I had my choices in the huge bakery section of Walmart: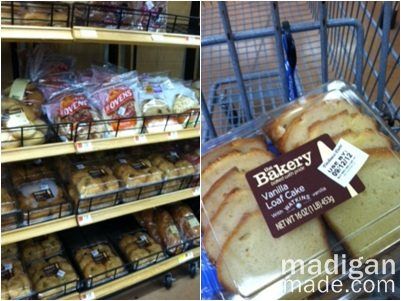 I ended up grabbing a package of Walmart's pre-sliced vanilla loaf pound cake. I thought I'd try that for the recipe. You can check out more of my shopping trip and a recap of this recipe in my Google+ album here.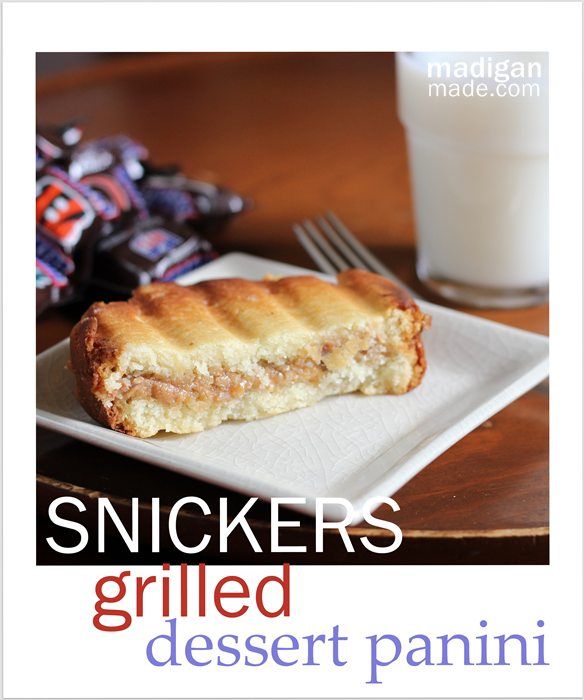 I made this dessert this weekend and I think it will be fun to make for a fall party. If you use regular bread, you might even be able to take it tailgating and warm the sandwich right on the grill. I chose to use my electric grilling machine instead, since the pound cake was more fragile than bread.
Tailgater SNICKERS® Grilled Panini
Ingredients:
2 slices of bread or dense dessert bread/cake
1-2 tablespoons of peanut butter
A few SNICKERS® Brand NFL Minis, chopped
Directions:
First, fire up your panini maker or indoor grill.
Second, spread a layer of peanut butter on each piece of bread.
Sprinkle each slice with some of the chopped candy.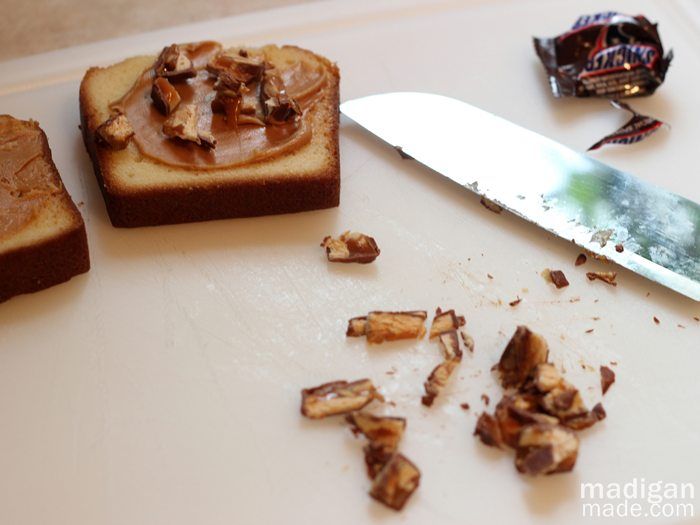 Place the 2 pieces of bread/cake together to form a sandwich.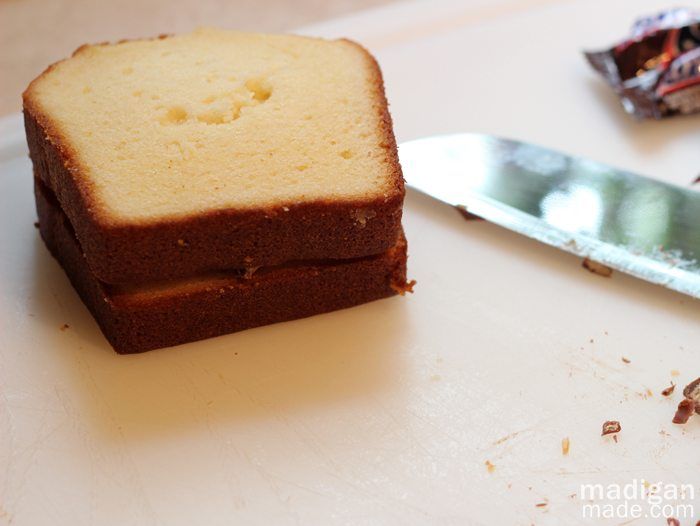 Grill the sandwich for several minutes until the peanut butter and SNICKERS® Brand NFL Minis melt and the edges of the cake are golden and crispy. Cooking time will vary depending on your appliance. Watch carefully so that it does not burn.
Remove from the heat, slice your grilled dessert in half and enjoy! Serves 2.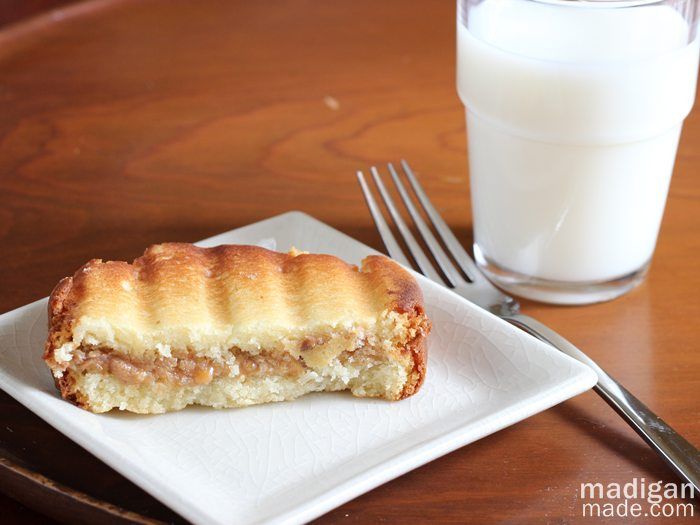 This "sandwich" was soo decadent! I loved that the peanut butter and SNICKERS® Brand NFL Mini pieces melded together to make a warm filling inside. Using vanilla cake also made this dessert very sweet. Next time I make one, I think I want to try it with a hearty wheat grain bread to see how that tastes. (I bet it will be yum… you can't go wrong with chocolate and peanut butter!)
Warm desserts, fall and football belong together, don't you agree? (Oh, and a big glass of milk, too? Haha!)
Be sure to follow SNICKERS ® on Twitter and Facebook for more yummy football inspiration.
NOTE: I am a member of the Collective Bias™ Social Fabric® Community. This content has been compensated as part of a social shopper insights study for Collective Bias™and SNICKERS® Brand. #CBias #SocialFabric All opinions are my own.