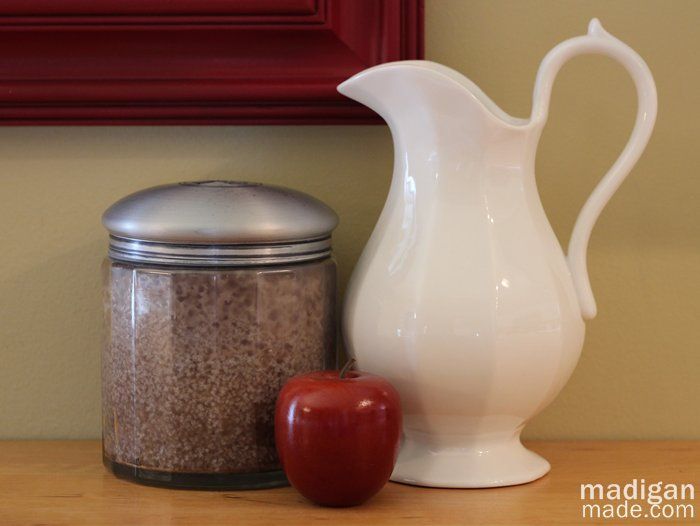 How do you make that transition from summer to fall with your home décor? Have you started to decorate for fall yet? I have not. It still feels a little early to pull out all of my fall stuff.
But when September hits, I do like to make simple changes around the house that remind me that cooler weather is on its way. I like bringing out a few harvest-y accessories (like wooden apples and harvest fruit).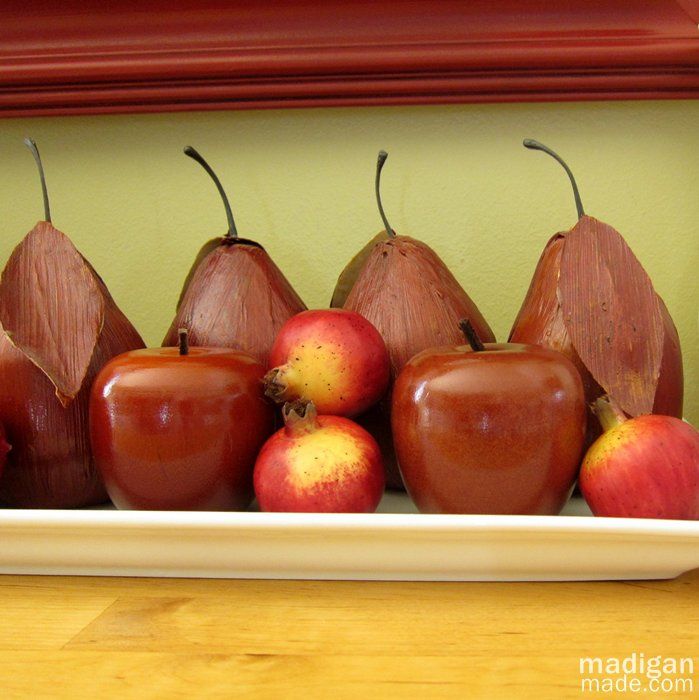 And I also like to fill the air with spicy autumn scents and candles. I don't know about you, but I am a ginormous scented candle fan, especially in the fall!
So, when Goose Creek Candles recently offered to send me two of their most popular hand-pour candles, I eagerly agreed! I love jar candles and I was excited to see their product.
I received two jars from the American Heirloom collection: the Apples and Spice and Vanilla Cashmere.
Aren't the jars pretty? I love the simple, faceted glass jars with the plain metallic tops. They look so attractive sitting out on their own.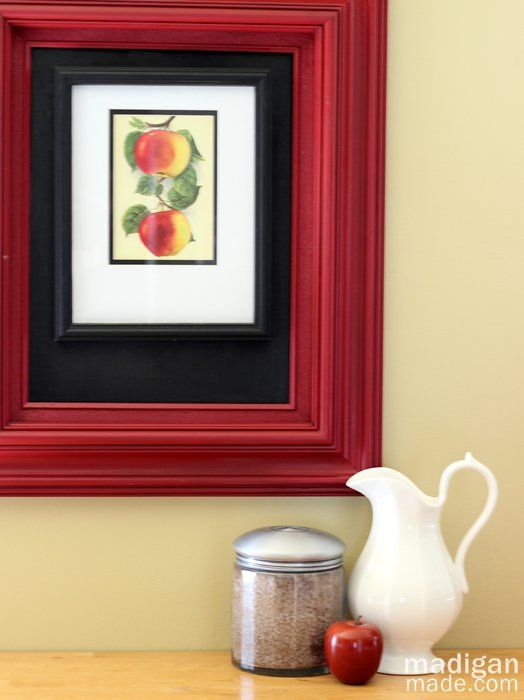 I have the Vanilla scented candle in our kitchen with one of my white cream ware pitchers and a wooden apple.
The Apples and Spice jar looks good in our front office/den (and the deep red hue of the wax coordinates with the other colors in the room).
Both scents smelled heavenly when lit. The candles and wax burned evenly for hours. We've tried a LOT of scented candles in our home and we found that the Goose Creek scents were rich in aroma, but not too sweet or overpowering.
The vanilla was my favorite. It gave our kitchen (and whole first floor!) a warm and inviting atmosphere.
I loved the two scents I received … and I'm eager to try more! Their Whipped Pumpkin Latte or the Maple Toddy just sound delish… I bet both would be wonderful for the fall season.
This month Goose Creek Candles is offering a coupon code to all Madigan Made readers, in case you wanted to bring some of their lovely candles into your home.
Goose Creek Candle coupon code: 0903
(The code is valid September 1st through September 30th and is for 25% off your entire purchase.)
I'll get around to decorating for the fall soon, but for now I'm going to 'think fall' with these wonderful scents around me.
How about you… have you started to decorate for fall? Are you crazy about scented candles this time of year, too?
Note: This post was compensated as part of a campaign with Goose Creek Candles. All opinions are my own.