Madigan made… a call out for craft ideas from old beads.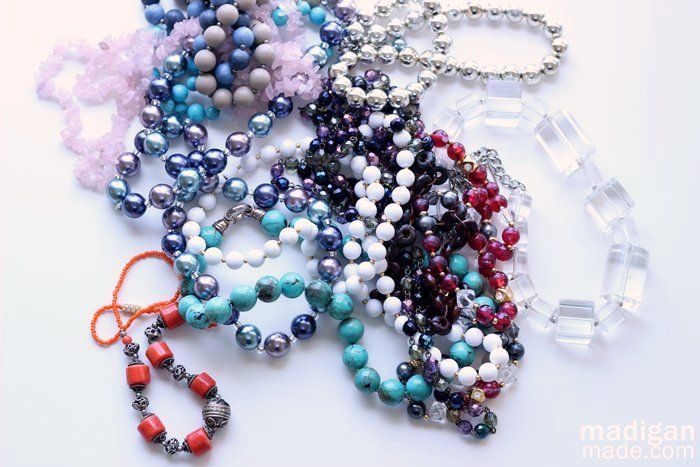 Do family and friends give you random things… hoping you can craft with them? Well, it happens to me all the time. I'm given things like scarves, wine corks, silverware… and it is ALL good!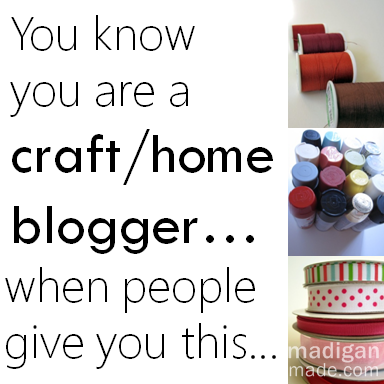 Well, my sister-in-law recently gave me a big bag of beads and jewelry, hoping I could use them to make something.
But there is a very personal story behind these baubles… they belonged to Aunt M.
My husband's Aunt M was a very special person. She was a petite lady who was fun, spunky and full of life. She loved to sing and she was a girl, through and through. She enjoyed talking about make up and this woman loved her accessories. (Loved is an understatement. More like adored!) Whenever I saw Aunt M, she always had a cute new purse or fun piece of costume jewelry.
Unfortunately, a few years ago, breast cancer stole Aunt M away from her loved ones too fast and too soon. We all miss her dearly. To this day, whenever I pick out a purse or jewelry when I'm getting ready… I often think about Aunt M.
So, while this collection of beads is not Aunt M's "good" jewelry, these pieces still belonged to her.
I'd like to make something special with these beads to decorate our home. It would be a way to remember and honor Aunt M. But I'm stumped for great ideas. What would you make out this jewelry?