Madigan made… a graphic, houndstooth card for a teen.
I made this fun birthday card recently for my husband's niece.
Black, white and hot pink. A little houndstooth. A heart. What's not to love?
I haven't shown you a handmade greeting card idea in awhile. The last ones you saw were the simple dry wall tape neon cards.
I love making cards and as you might guess… I love keeping the process simple.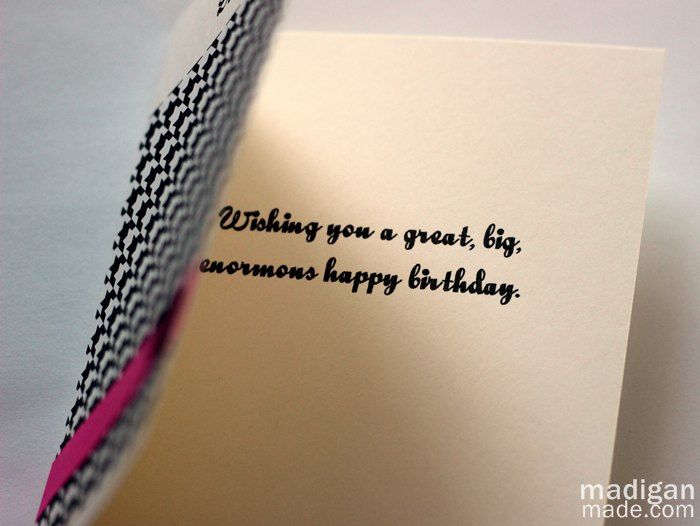 I think I've told you before that I am NOT very good at working with rubber stamps and paper crafts. If my life depended on it, I still don't think I could stamp images centered and perfect. That's why I often rely on fun and pretty paper to make a card special. (and use a little stamp in the corner of the card)
One of my favorite ways to make cards is to create a text 'base' on my computer. I'll play in my word processing program and print the fronts and backs of 8.5" x 11" cardstock with a greeting.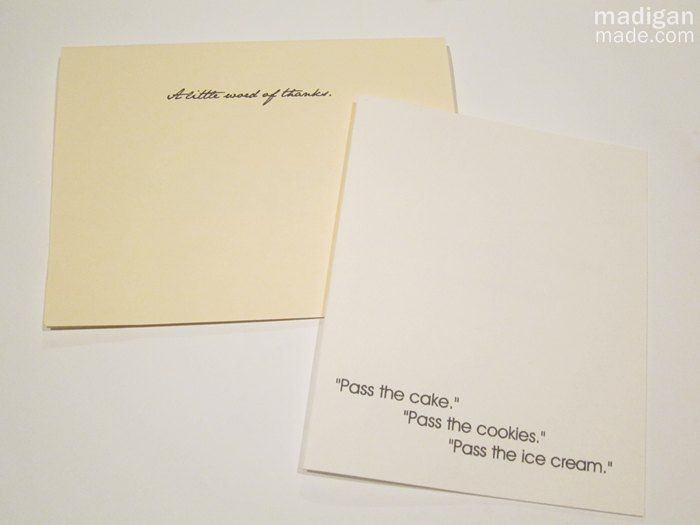 I place the words so that when I cut the sheet down the middle and fold each piece in half, I have two simple cards. (And look… no crooked text, either!) Each card has a blank area that is ready to decorate with a panel of scrapbook paper.
To fill in the blank area of this recent birthday card, I cut a panel of houndstooth paper and layered a strip of neon pink paper on top using scrapbooking adhesive. A punched heart from black paper finishes the card off.
I'm loving houndstooth these days… it's a lot of fun to mix it with a pop of hot pink, too. The combo is simple and sweet, just like our niece!