Madigan made… a tree shaped ornament idea with shells.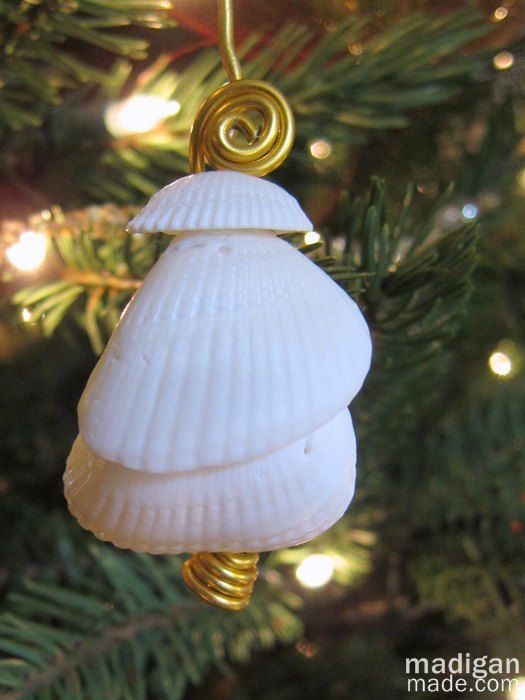 Is it too early to start talking about Christmas projects yet? I know. I know. Halloween is not even here yet.
Don't let this post fool you into thinking that I'm way ahead of the holiday curve. I have to confess that this is an ornament that I made right before Christmas last year!
If you look very closely at the top of our recent tree, you can see it hanging there.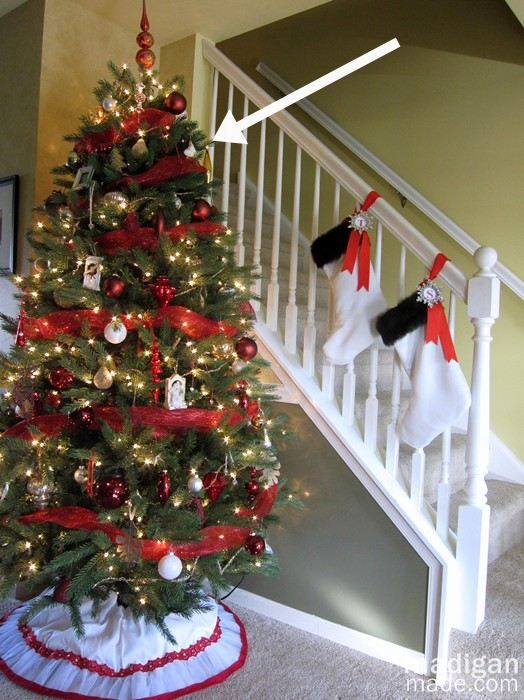 As I've told you before, I love free craft supplies from Mother Nature. I've turned seashells from vacation into a necklace. And I decoupaged leaves to make a fall vase filler recently.
This tree shaped ornament was made from three shells (in three different sizes) that I picked up on vacation in prior years. I often try and buy a new ornament whenever we go on vacation. And recently when we were in Florida, I could not find an ornament I loved. So, I decided to make my own!
I don't have a tutorial, but if you take a look at the back of the ornament, I think you can get an idea of how I made it.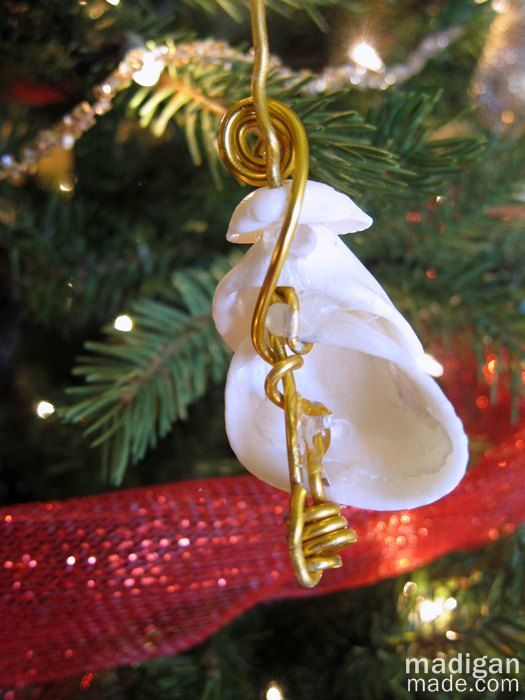 I used heavy, gold floral wire that I found at the dollar store and threaded it through the 'holes' I found naturally in the shells.
Hot glue helped to secure the shells down in the tree shape. And then for the top and bottom of the tree, I used more wire and some decorative twists to create a tree trunk and hook to hang the piece.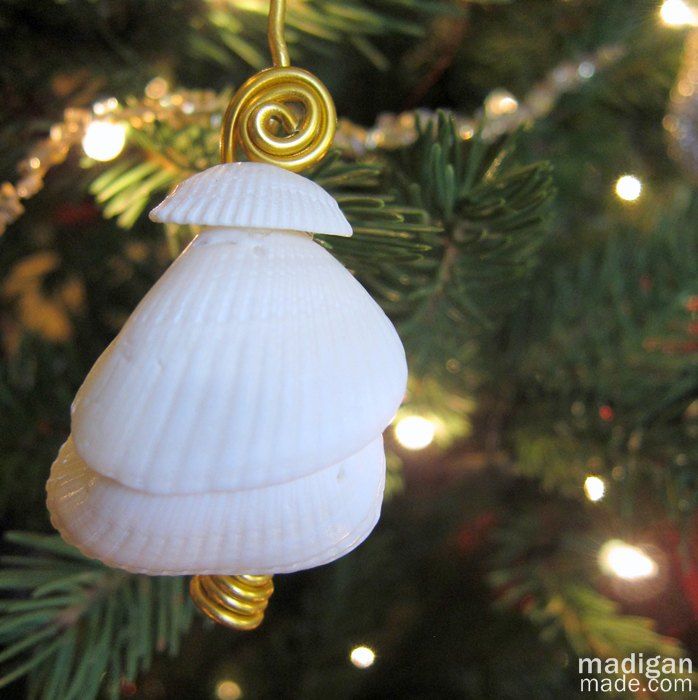 It is not a very complicated or fancy ornament, but I still love it. It is a simple way for us to remember our vacations at the beach!