Madigan made… easy DIY fall decorating ideas.
I'm pretty sure I shared this concern with you last year… but I always have a hard time figuring out how to decorate in the fall.
Do you just put out fall stuff? Then do you decorate for Halloween? Or can spooky décor go out at the same time as 'plain' fall stuff? And when Halloween is over… do you pull down all of that décor? I never know what to do.
Well, this decision was made easier for me this year since I set out my fall décor a little later than usual. I decided to bring out all of the fall junk… spooky and autumnal! Like everything I do around here, all of the vignettes are decorated simply. And, similar to what you see on this blog, I made or customized most of these items myself.
Let's take a look around, shall we?
My painted white pumpkins are simple and striking in a group in our office/den area. (On a bench under my pretty botanical prints.)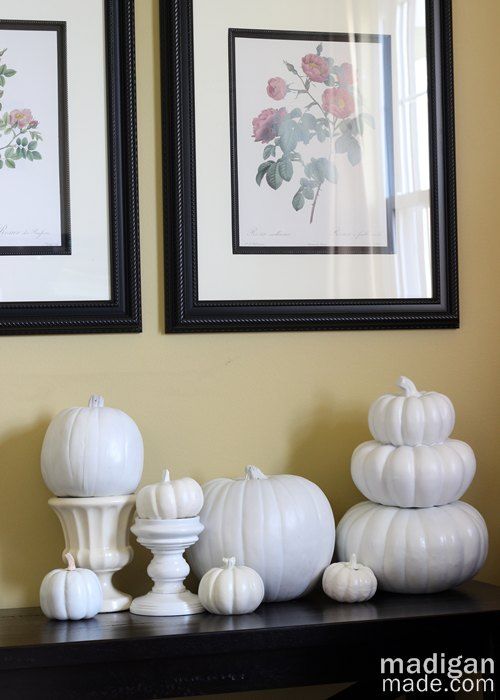 I mixed a few golden fall gourds with crisp white objects (my painted ceramic quails and milkglass apothecary jars) on top of my china-and-library cabinet.
A painted foam skull grins from a bed of moss in my spider web painted vase.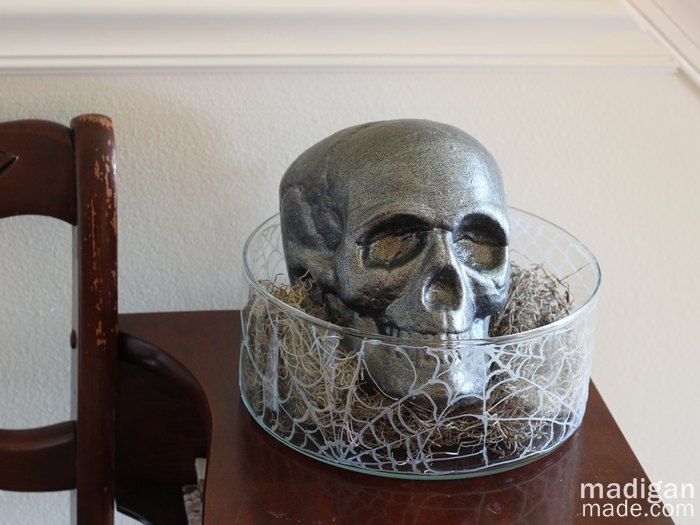 A few wicker pumpkins look cute in our entryway next to a small broom. OK, I did not make any of these item… the pumpkins are from Home Goods and the broom is from my grocery store. (It is a cinnamon broom and smells divine!)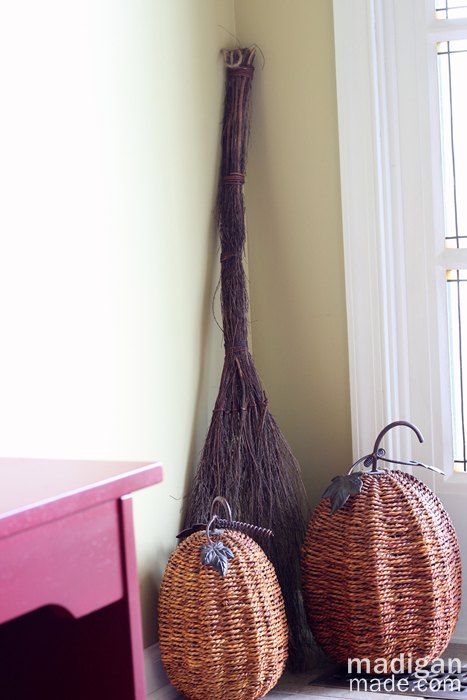 A spooky little vignette decorates the bench in our foyer.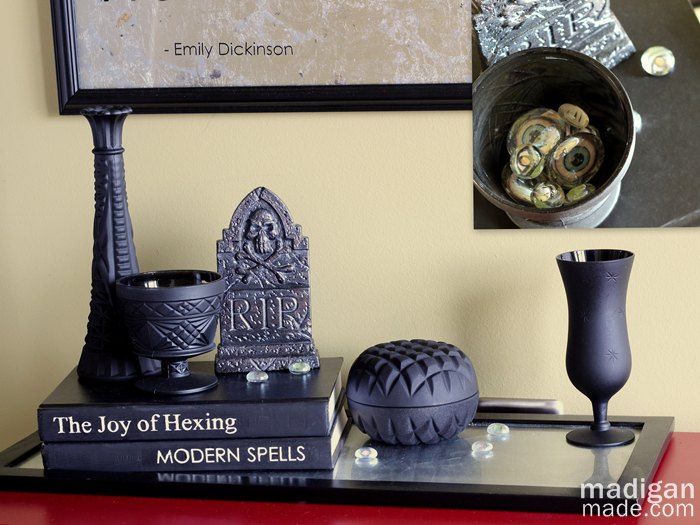 You've seen all of these crafty items before in prior years… the elegant black painted vases, the DIY spell books, the painted gravestone and a handful of glass eyeballs.
And let's not forget about the golden thumbtack décor I showed you earlier this week.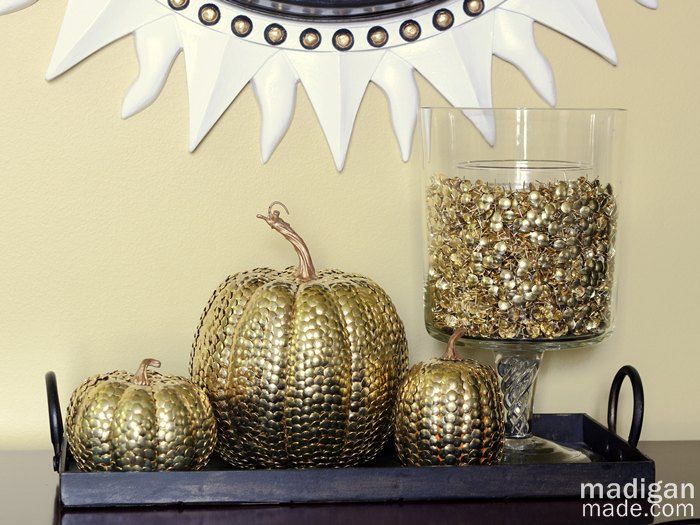 The only decoration I have outside right now is my embroidery hoop pumpkin door hanging.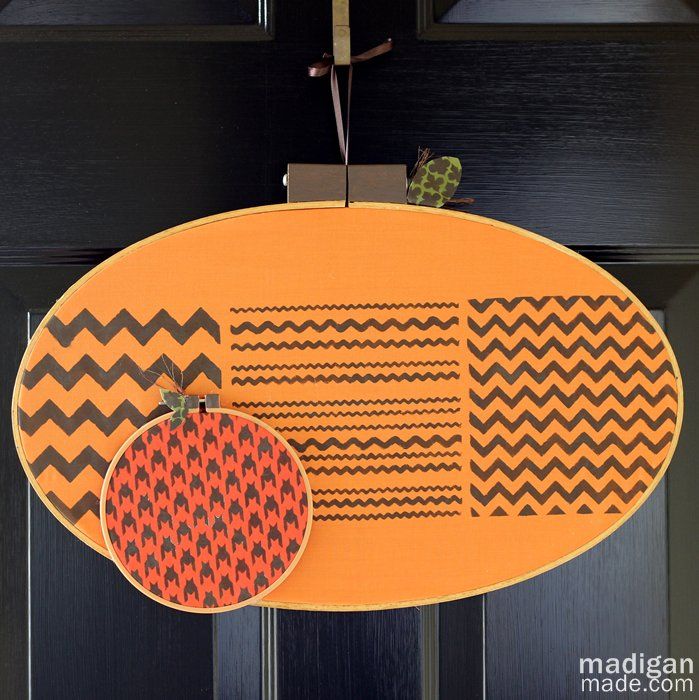 October is almost half way over… and I have yet to buy some pumpkins and mums for the front porch. Yikes, I hope to do that soon! (and I still want to show you my kitchen chalkboard area, too!)
How about you? Do you pull out all the fall and Halloween décor at the same time? Or do you set out everything in stages?