This is a Sponsored post written by me on behalf of Nature's Pride Bread for SocialSpark. All opinions are 100% mine.
Madigan made… caramel apple microwave bread pudding.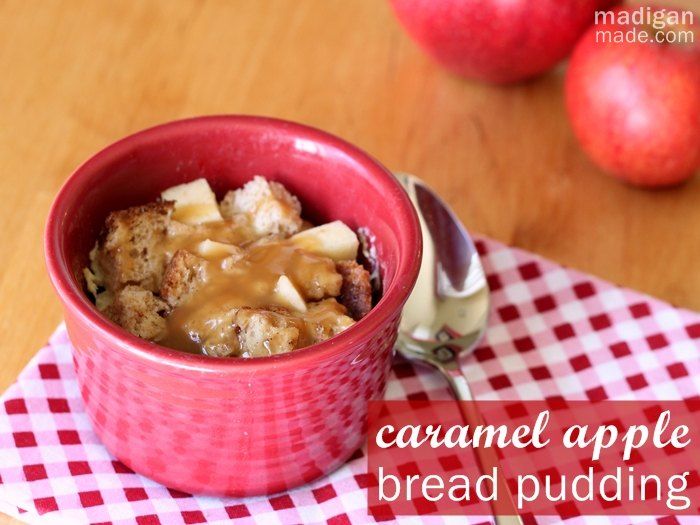 When the weather gets cooler, I'm a sucker for a warm dessert, aren't you?
There is something about bread pudding that I just love. It is warm, gooey… and it is made of bread!
When Nature's Pride Bread sent me a coupon to try out their hearty bread, I loved to see that their bread was made with 100% natural ingredients. No artificial flavors or preservatives… just wholesome bread! When I grabbed a loaf of their whole wheat bread, I knew I wanted to try and make bread pudding with it.
Since it is just two of us at home, I looked for some single serving bread pudding recipes so that we could each have our own! But in my search, I discovered that you can make single serving bread pudding in the microwave. What?! The microwave? I know. I was over-the-moon excited to try this one.
I was not disappointed!
Caramel Apple Bread Pudding for Two
Adapted from this recipe at Taste of Home and this recipe from King Arthur Flour
Ingredients:
1.5 to 2 slices of Nature's Pride bread
1 egg
1/2 cup milk
2 tbsp. apple cider
1/4 tsp. vanilla
3-5 dashes of cinnamon
2-3 tbsp. of sugar
1/4 to 1/3 part of an apple
Caramel sauce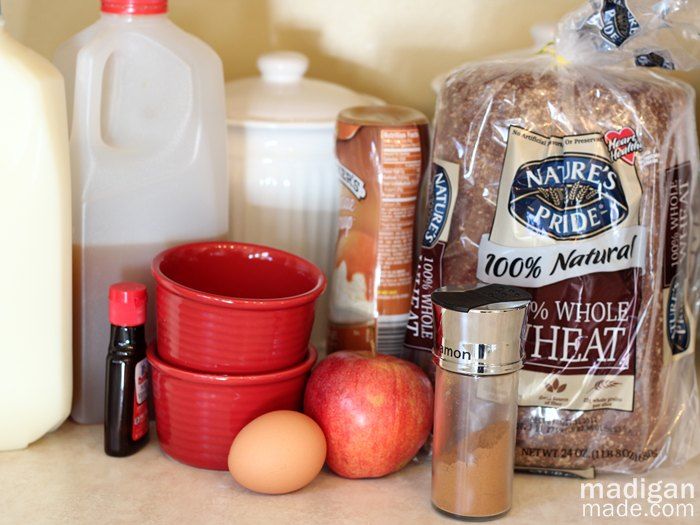 Directions:
Slice and dice your bread into small cubes.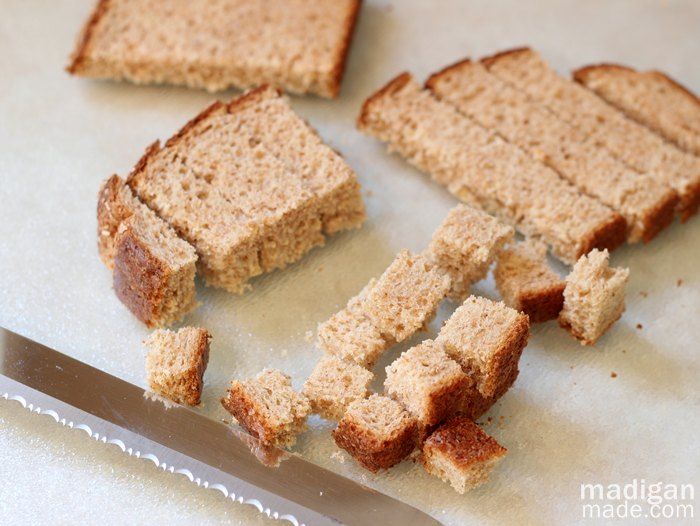 Mix together your milk, cider, vanilla, sugar and cinnamon in a bowl.
Add your cubed bread to the liquid and toss together.
While your bread is soaking, dice up 1/4 to 1/3 of your apple.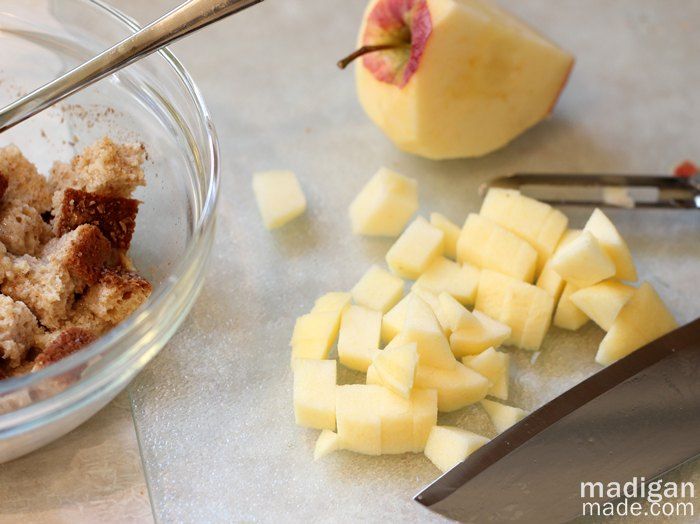 Add the apple to the bread mixture and combine. Fill two ramekins with the bread mixture. (Or one big dish if it is just you.)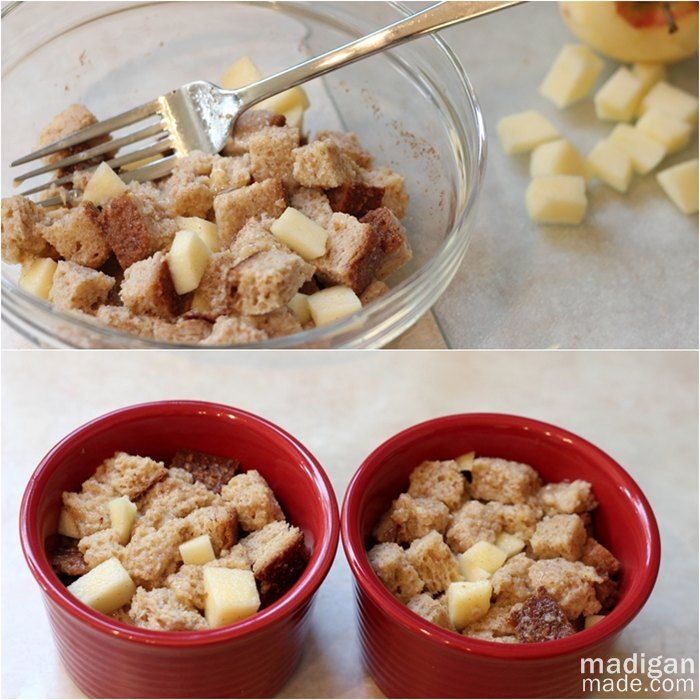 Place the ramekins on a large plate (in case of spill over) and microwave the pudding on high for about 2 minutes.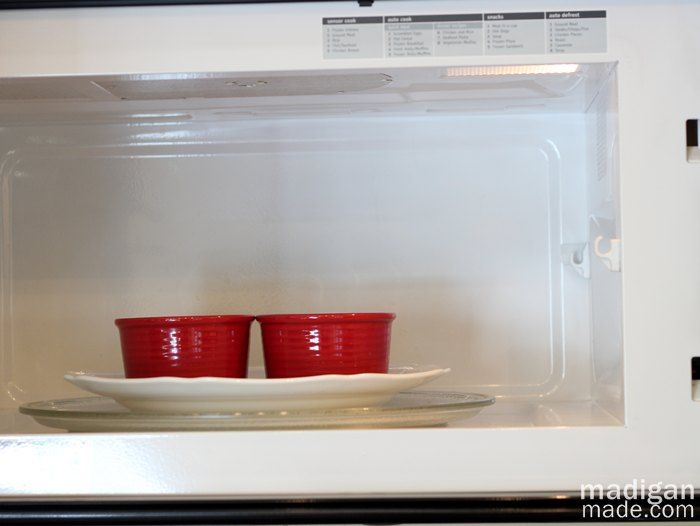 Check your pudding to see if the mixture is very liquid-y (it's a word). Continue to microwave the pudding at 30 second intervals until the pudding sets in the middle. It will continue to cook and firm up when you pull it out of the oven, too.
Remove the dishes from the microwave and allow them to cool slightly. Drizzle with caramel sauce, if desired. Serve warm and preferably immediately! Serves 1-2.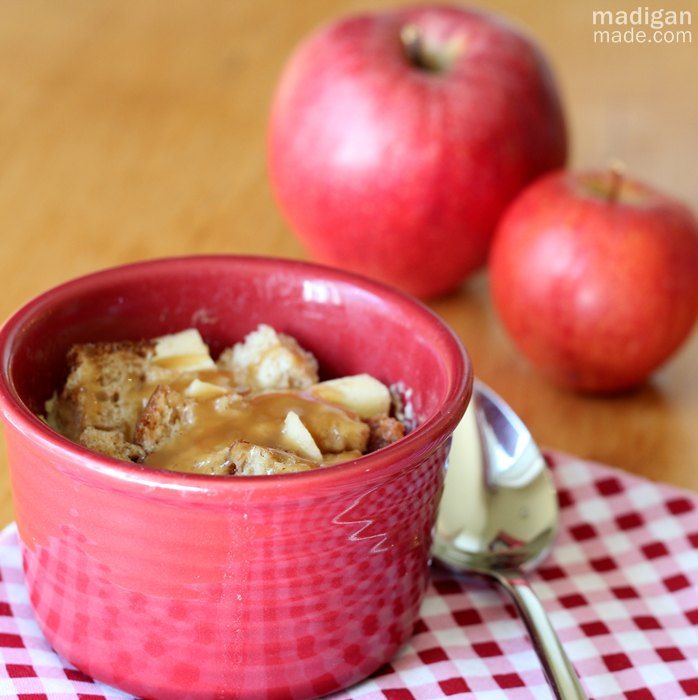 This rustic recipe was so simple and so good! It was the perfect dessert for a cool fall day! I had no idea you could make bread pudding in the microwave. So trust me… I WILL be making this again!
The hearty flavor and texture of Nature's Pride whole wheat bread was a great complement to the apples and cinnamon in the pudding. I can't wait to use this bread for a sandwich this week!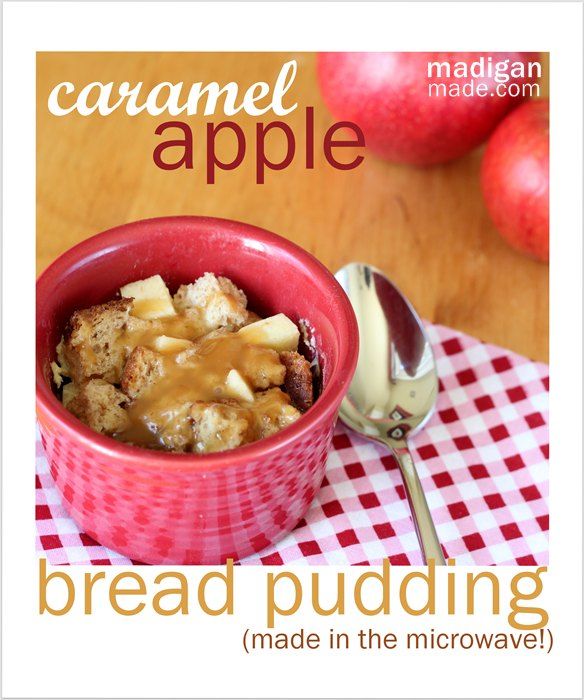 Don't forget to check out Nature's Pride on Facebook and enter their Bread for No Bread contest to win FREE bread for a month!
Do you use Nature's Pride bread in your house? Do you have a favorite fall food you make with bread? Share your ideas in the comments!