Madigan made… simple soup ideas.
Soup. It is by far my favorite fall food.
Don't get me wrong… I love my candy corn and pumpkin coffee/desserts. But when autumn comes around, I crave something warm and savory. I love making a big batch of soup on the weekends and eating it for lunch during the week.
Soup is the perfect comfort food. Don't you agree?
Here are some of my favorite soup recipes:
Hearty Lentil Vegetable Soup
It's funny, I make this soup all of the time but I haven't written about it yet. When I am looking for a filling and warm dish, I follow Ina Garten's lentil soup recipe, with no adaptation. It is a great recipe and doesn't need any changes. You can find Ina's recipe here at the Food Network.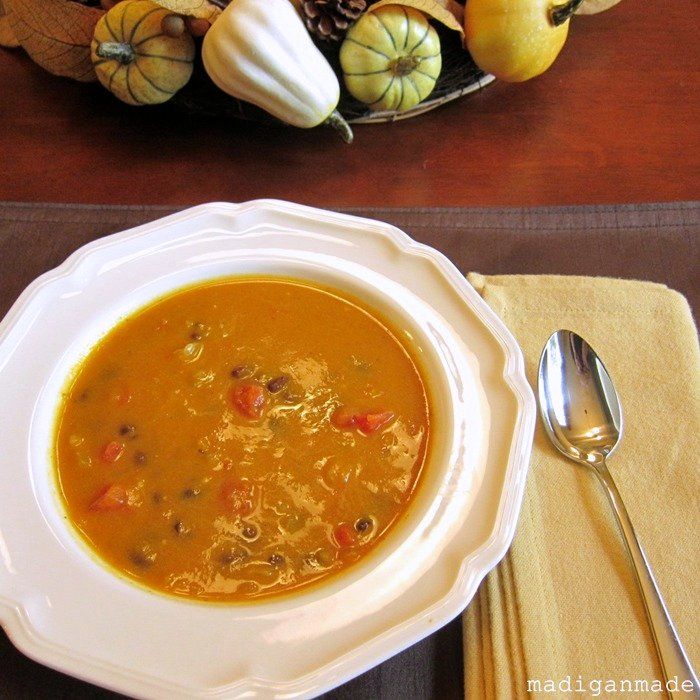 What foods do you crave in the fall? Are you a soup lover, too? (I'm always on the lookout for new recipes!)