Madigan made… a resolution to eat more fruit.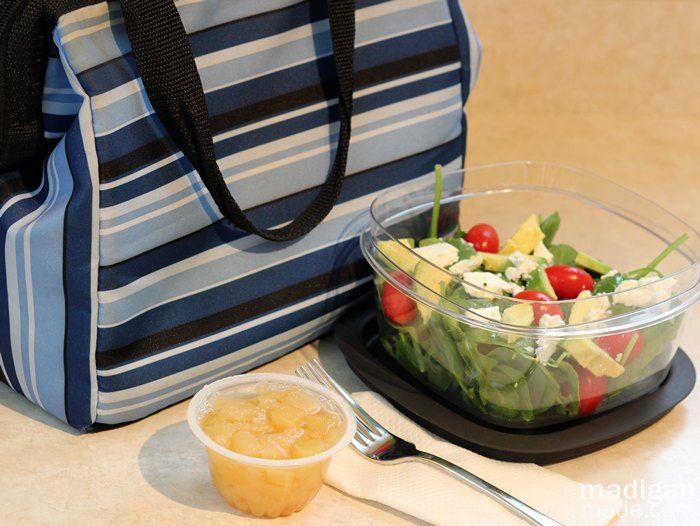 Are you a brown bagger? I mean, do you pack a lunch for work (or school)? How do you keep it tasty, interesting and healthy?
Well, I pack a lunch every day for work. And sadly, this is my usual lunch… a frozen microwave meal.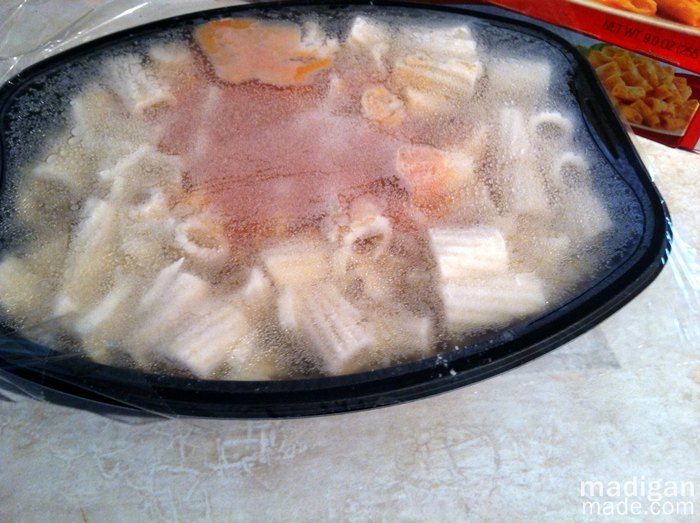 Now, frozen meals aren't all bad. They are probably a better choice for me compared to fast food burgers and fries. The microwave meals come with built-in portion and calorie control. But they also come with lots of sodium and very few fruits and veggies.
And I need more fruits and veggies in my life, especially at lunchtime. I know it is important but for some reason it is a struggle for me to make fruit and veggies 'routine'.
Do you remember my apology to vegetables? Well, we still haven't exactly kissed and made up yet. The problem is that fruits and veggies often goes bad in the house before we can eat them. It is an ongoing struggle to keep fresh produce in the house. So, I've been looking at pre-packaged options that will keep longer.
I had the opportunity to try some new Del Monte fruit cups from Walmart this past week. (You can read all about my shopping trip to Walmart in my recent Google+ photo album.)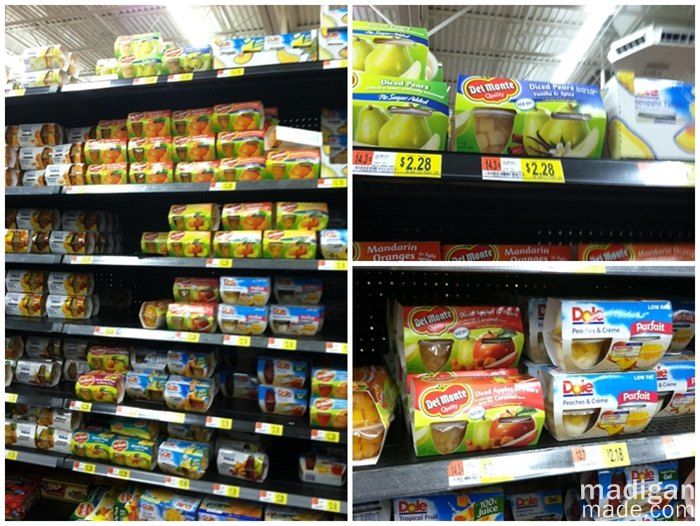 Del Monte now makes these new fruit flavors: Diced Apples and Pears with Caramel Flavor and Diced Pears with Vanilla and Spice. Yum! Don't these options sound perfect for fall? Plus, they are gluten free and do not contain high-fructose corn syrup.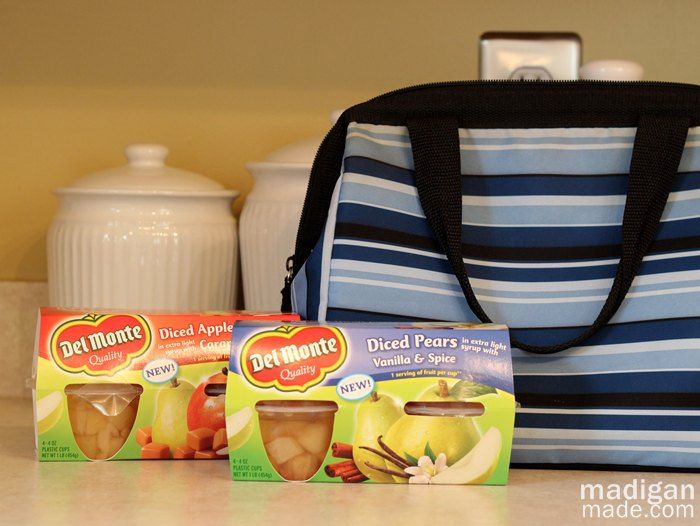 I think that these fruit cups will be the perfect side dish to a big salad for my lunch. (I'm a big fan of tomato, avocado and goat cheese salads!)
Plus, I plan to keep these fruit containers on hand when I'm craving something sweet. I really enjoyed the Apple and Caramel flavor… it satisfied my sweet tooth, but each container was only 60 calories. That definitely is a healthy alternative to candy or cookies!
How do you keep your lunchtime and snacks healthy? Do you have any other tips for fitting more fruits and veggies into your diet?
If you wanted to try these new flavors, you can get a coupon for your own new Del Monte fruit cups here. And be sure to follow Del Monte on Twitter and Facebook to find out more about their new flavors and products.
NOTE: I am a member of the Collective Bias® Social Fabric® Community. This shop has been compensated as part of a social shopper insights study for Collective Bias™ and Del Monte #CBias #SocialFabric #SmartSnack All opinions are my own.