Madigan made… a major magazine feature!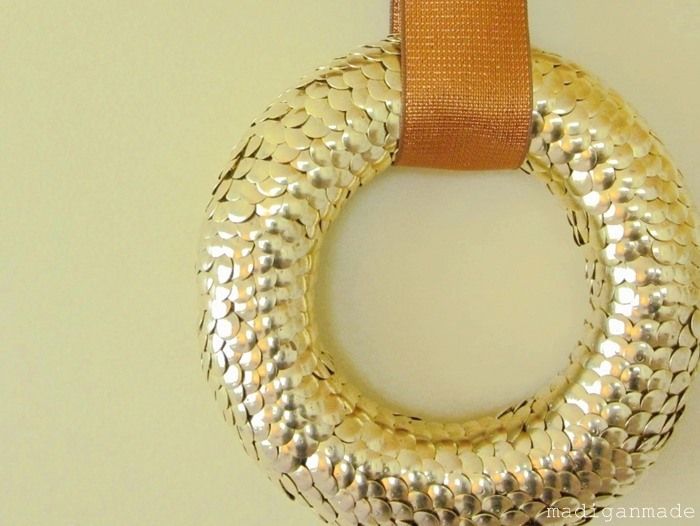 Something pretty exciting happened this weekend. My hubby came home from the grocery store with a copy of Ladies Home Journal… with one of my projects featured in it!!
How did this happen?
Well, a few months ago I received an email from an editor at LHJ. They asked to feature my gold thumbtack wreath in their holiday issue and I eagerly agreed!
It's been hard not to share this news with you… but I wanted to see the article in black and white before telling everyone about it. My wreath was featured with several other bloggers' wreaths (you may recognize some of them!). I'm beyond excited to see something I created in print!
And if you are visiting from LHJ, welcome! You can click here to read all about the thumbtack wreath and the full tutorial. Plus, you might want to stick around and check out some of my other easy recipes and simple crafts. I suggest grabbing a cup of coffee and starting in the Project Galleries below. Thanks for visiting!
Click on each photo for more simple and creative inspiration: