Madigan made… cozy kitchen Christmas decoration ideas.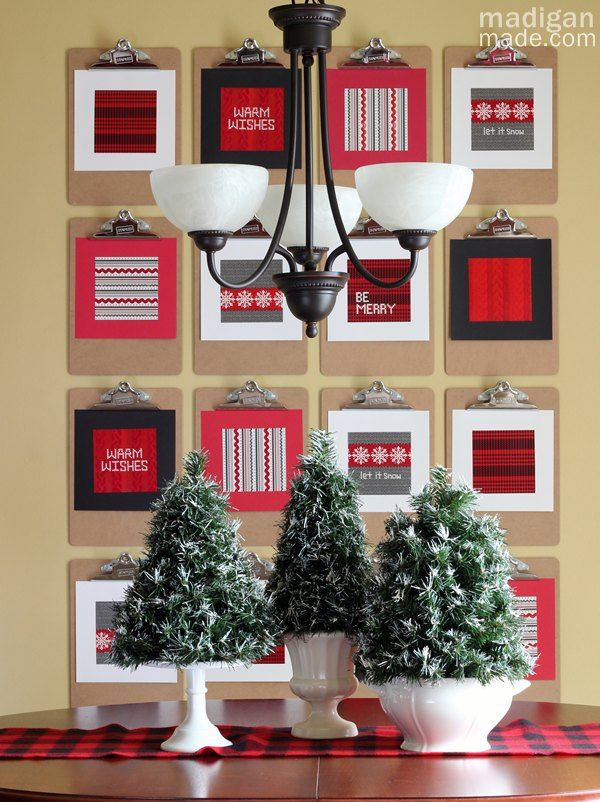 Have you started to put up your Christmas décor yet? This past week I slowly set out some holiday decorations. I started in the kitchen with our big clipboard wall. It was easy to change those decorations out… all I had to do was add something new to the clips!
I was not sure what to use in the clipboards until I saw these cards at Michaels: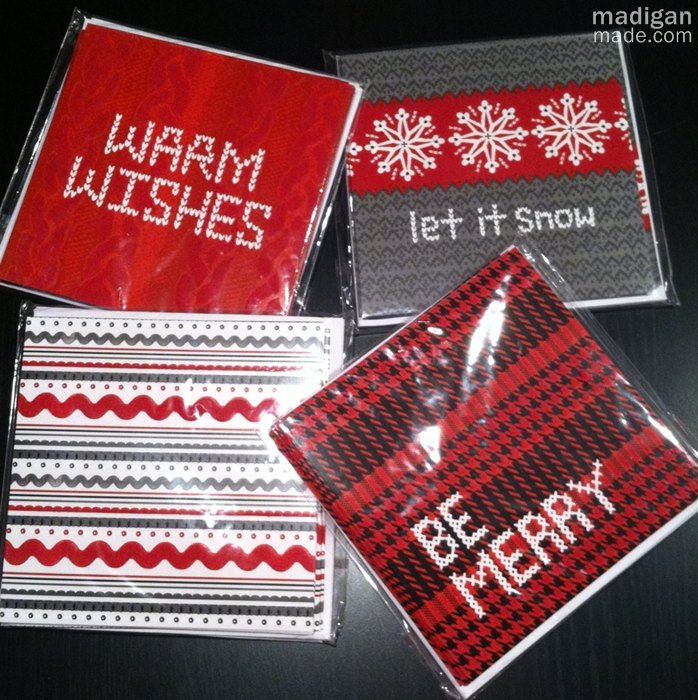 They reminded me a little of kitschy sweaters and they had a lodge-y feel. I loved the colors… red, white, black and grey.
I took the cards and cut the fronts and backs apart. Then, I mounted the square images onto 8" x 8" colored card stock with scrapbook adhesive. I just added the paper squares to the clipboard wall in the kitchen for an instant holiday feel!
The squares of color on the wall were festive and fun…so I wanted to keep the centerpiece on the table fairly simple. I used three big, flocked topiary trees in the middle of the table. I'll tell you how I made these trees later this week.
And to continue the cabin feel, I grabbed a lumberjack plaid scarf that I picked up last year from the dollar store. I laid that fabric on the table like a runner under the topiaries. (I used two of these plaid scarves last year to make a reversible cowl scarf, remember?)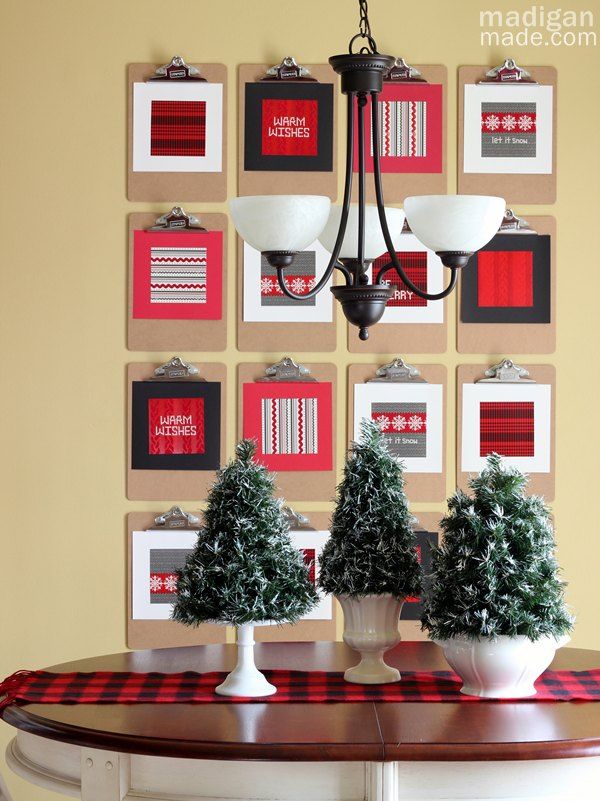 This holiday décor is a little more rustic than prior years, but I love the look!
We don't live in a ski chalet, but these snowy trees and cozy fabric inspired decorations make me want to curl up under a blanket with a mug of hot chocolate!
And if you were interested in more holiday kitchen ideas, check out my Christmas decorations from prior years: