Madigan made… a #holidayhangout and an easy craft with buds.
Did you catch last night's Craft Lightning hangout?
I got together online with Angie from The Country Chic Cottage and Cara from 30 Minute Crafts. We each crafted a holiday project in UNDER 10 minutes on Google+.
If you missed it, you can watch it here:
The time flew by and the hangout was a lot of fun! I made these simple lettered gift tags during the session.
To make the gift tags I just:
Used a tag shape punch to cut out shapes from card stock for each letter.
Attached a line of rhinestone stickers on each tag and then a glittered letter stickers above the stones.
Optional: Use a hole punch to make holes in each tag.
String the tags onto ribbon around a wrapped gift (or attach them with tape like I did in the video).
Despite my prep fail (I forgot to have my hole puncher handy!) and a few audio delays on my end (you might not be able to tell)… my first Hangout On Air went great. I'm so glad I was able to attend my first one with two crafty friends! And I hope to do more of these HOA in the future.
P.S. Be sure to come back here over the next three days… because I have 3 elegant (and easy!) wreath ideas to show you.
Three Days… Three Wreaths.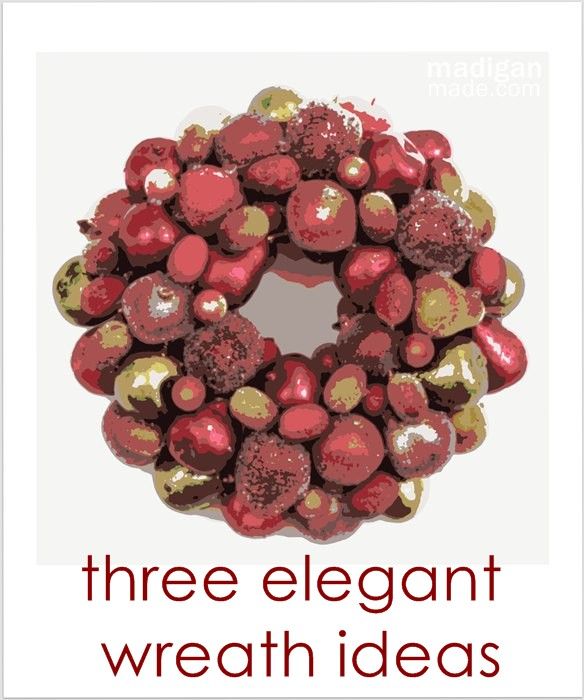 Don't miss it!