Madigan made… Mad in Crafts and Just Paint It features!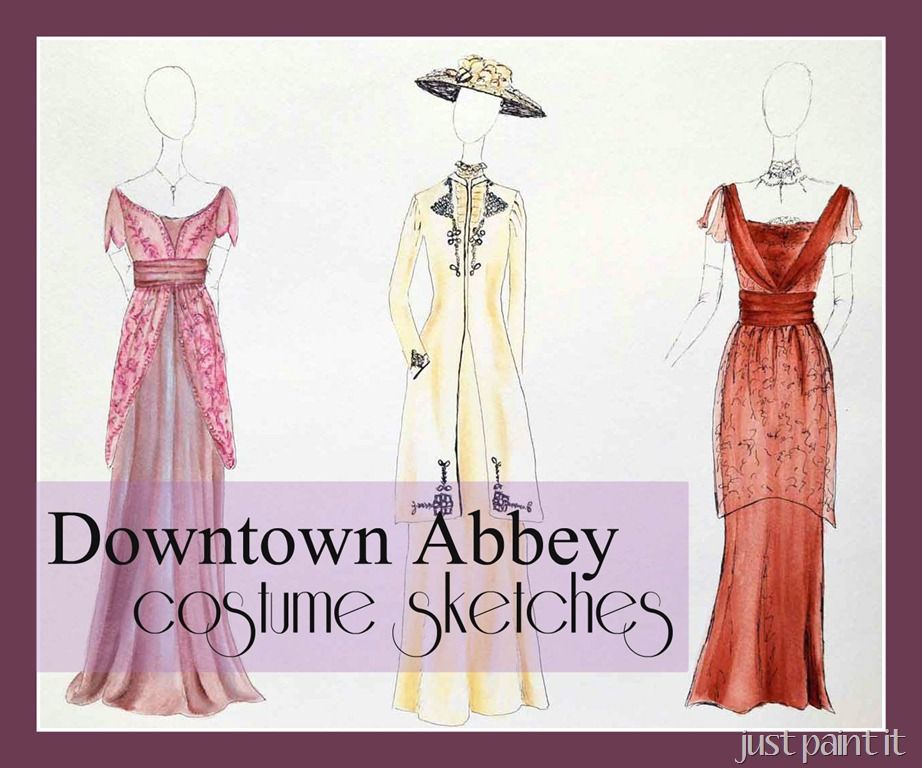 TGIF!
Did you notice a theme this week with most of my projects? The ruffled headband? The lace necklace?
Yes, It appears I am infatuated in love with the TV show Downton Abbey. I figured that I might as well continue the show adoration with a couple Downton-related guest projects today.
The first project I want to show you is this beautiful Downton-inspired painting done by Colleen of Just Paint It. She looked at some of the costumes from the show and sketched these dresses. Aren't they lovely? Such talent!
(P.S. Did you know that Colleen teaches her readers how to paint in live, online classes? Check out her new class coming up next week.)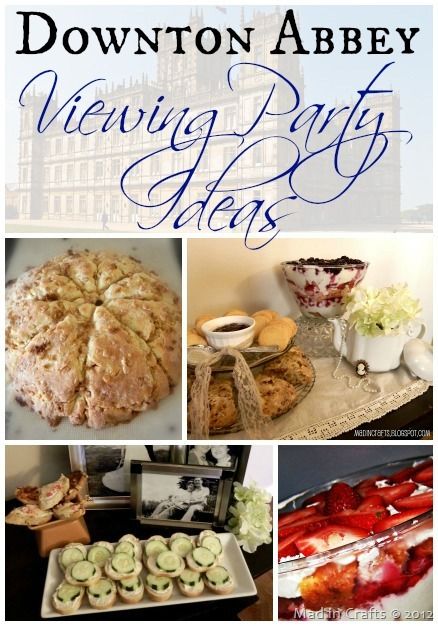 Maybe you want to honor the show in a different way. How about inviting your Downton-loving friends over to watch it together? Jessica from Mad in Crafts has some great ideas for a Downton Abbey Viewing Party. Go check out all of Jessica's recipes and entertaining ideas. You and your guests can laugh and cry together over scones and other English treats!
Sunday is almost here! I can't wait to watch the next episode… you?
---
Do you have a craft, recipe or décor idea
that you'd like to share with my readers?
I am ALWAYS looking for great projects to show off here on Fridays. Please fill out this form and tell me about it!