Madigan made… an easy DIY spring vase craft.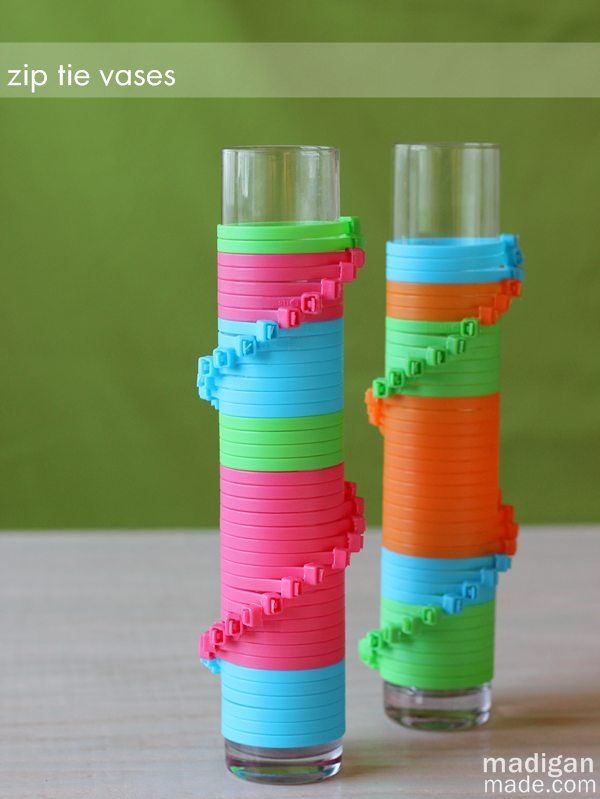 I think I've told you this already… but I am sooo over winter. I am craving warmer weather, spring colors and fun décor ideas. So… lately I've been working on a few bright and cheery craft projects. Let's just call this my cure for the winter blahs, ok?
I made these color blocked vases on a whim this weekend with dollar store vases and zip ties. Yes, you heard me right… I said zip ties (or cable ties… wire ties… whatever you want to call them).
I've had a bunch of zip ties in my craft stash for awhile. I love that you can find them in these bright and fun colors at the dollar store. I tried (and failed) to make jewelry out of them awhile back. Since I wanted to make something colorful and spring-y, I grabbed these cable ties. I thought I'd experiment by wrapping them around something. Tall, skinny vases seemed to fit the bill!
I just zipped the plastic ties around the vases in color blocked stripes. I started at the bottom of the vase and trimmed the ends off of the zip ties as I worked. The connecter pieces ended up creating a graduated, swirly pattern around the vase, too. I used 4 packs of zip ties total for both bud vases.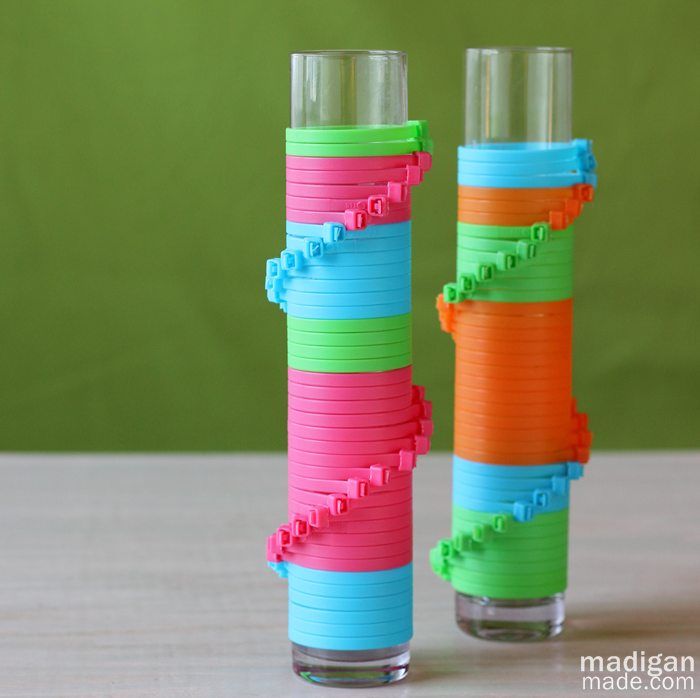 I think these vases are fun and a little whimsical. I can't wait to fill them with some bright carnations or gerbera daisies!
This craft project was an easy and temporary way to decorate containers. The vases would make fun décor for a summer party… or to make a bouquet of flowers unique for Mother's Day.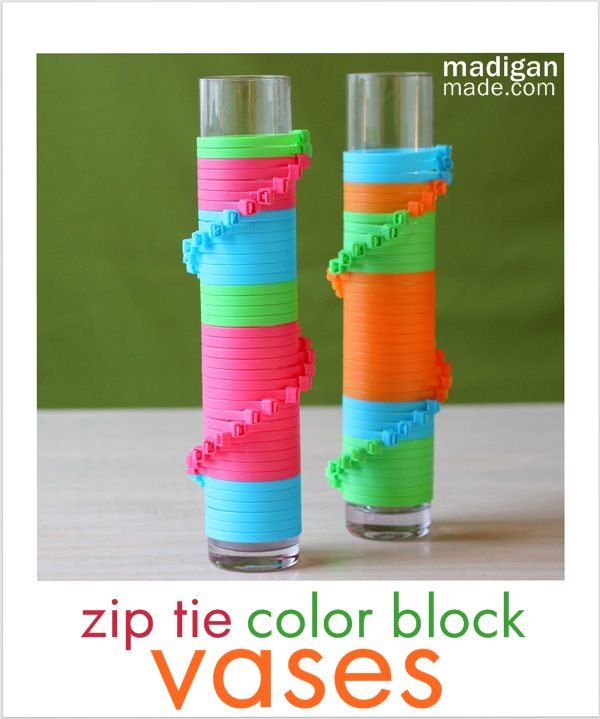 Are you itching for spring, too? Just head on over to the hardware section of the dollar store. You can make your own colorful vase…. so that at least the inside of your home feels bright and sunny!