Madigan made... A simple shoe refashion accessory.
So... I can't seem to stop with the sparkle projects.
Are you ready to kill me yet? Or have you caught the glitter bug, too? I'm hoping it's the latter. (It's the one bug this flu season that I don't mind spreading!)
This glittered craft is simple and subtle.
First, grab a pair of your Mom's oversized, graphic clip-on earrings from 1986. (or 1987...you get the idea.) If you aren't lucky enough to have a mom that saved gems like these (thank you, mom… thank you!) you'll need to hunt for a retro treasure next time you are at a thrift store.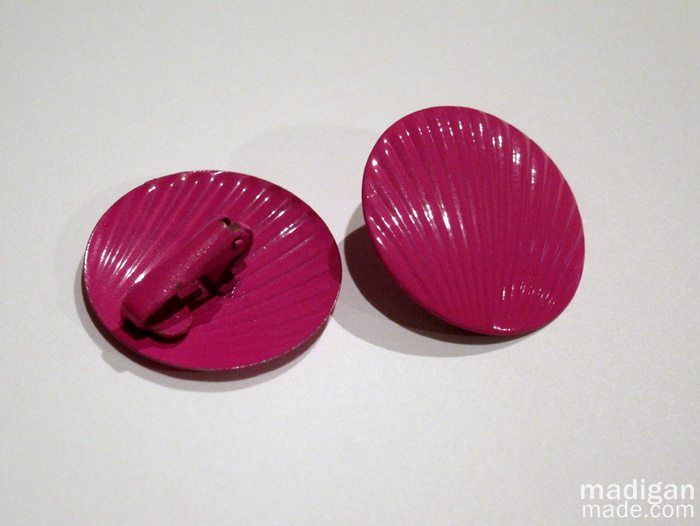 Brush a coat of Mod Podge over the front of the earrings. Sprinkle liberally with fine glitter.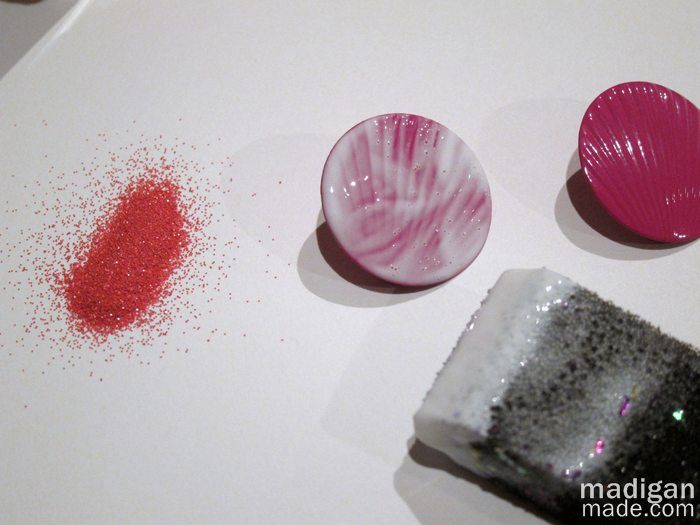 Allow the glue to dry. Brush another coat of decoupage over the top to secure the sparkle down. Add another coat of decoupage or seal with a clear acrylic spray.
Once dry, clip your earrings onto your favorite pair of flats to add a little sparkle and fun to your outfit. (If you follow me on Instagram, then you already know that I'm fond of my flats from Target.)
Or maybe jazz up some basic black pumps… just 'cause you can.
See, I told you. Subtle, sparkly and easy.
Once you start crafting with glitter, it's hard to stop. You've been warned.
Still can't get enough? Don't forget to check out last month's Simple Sparkle Week projects for other fun craft ideas!