Madigan made… a quick Irish wish.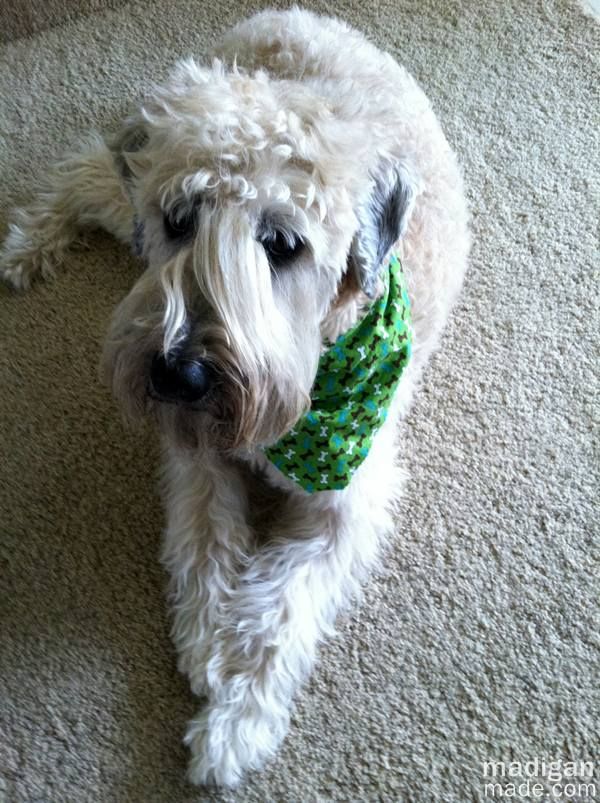 Are you showing off your 'green' today? Enjoying some green beer or Irish potatoes?
Well, we are getting in the spirit at our house… Nothing says "St. Patrick's Day" like an Irish dog with a green scarf, right? (Our little dog, Ki, is a soft coated wheaten terrier… and her ancestors originated from Ireland.)
Hope you have a LUCKY day!