Madigan made… A What's Up, Weekend?
What's Up?
So, I know I told you a couple of weeks ago about my love of cobalt and green. If you remember, the combo was inspired by my new outdoor lighting and my deck furniture.
Well, I was looking through my camera and Instagrams the other day and I realized that I've been gravitating towards this color for awhile now. I have a pair of deep blue (not-quite-navy) flats. I also recently bought some deep indigo pom-pom trim. (that I'm dying to craft with!) Plus, this month I found a fun vintage-y surfer fabric with deep blues that I could not pass up.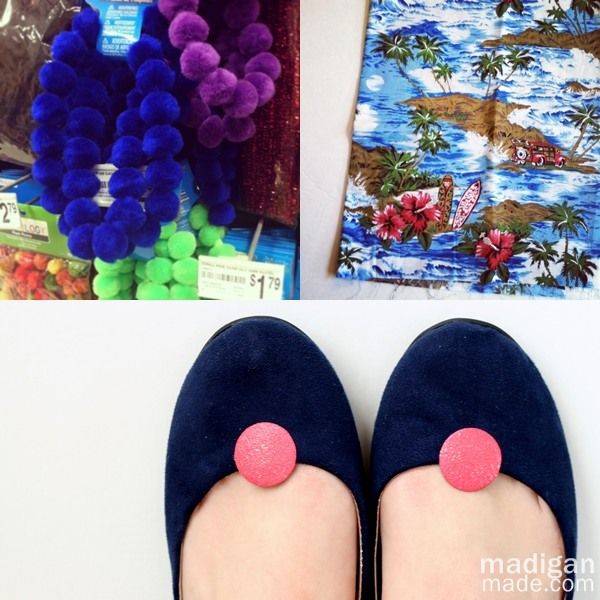 And this past weekend my love for the color deepened even more (pun intended!). Inspired by my new lights, I wanted to bring more blue colors out onto our deck. If you follow me on Instagram, you saw that I decided to spray paint some of my deck pots.
Can I just say that I'm in LOVE with Rust-oleum's metallic blue cobalt spray paint? It has such depth. I feel like my planters were swallowed up by a deep blue galaxy. Love. And with a little green? Love more. (I hope to finish off the deck planting in the next week or two!)
Not-quite-navy. Deep-rich-blue. Indigo-with-a-kick. Cobalt, I'm crushing on you.
What was I up to last year?
This time last year I showed you my simple, no-sew, patriotic table runner that I made with vintage scarves. (See! More cobalt!)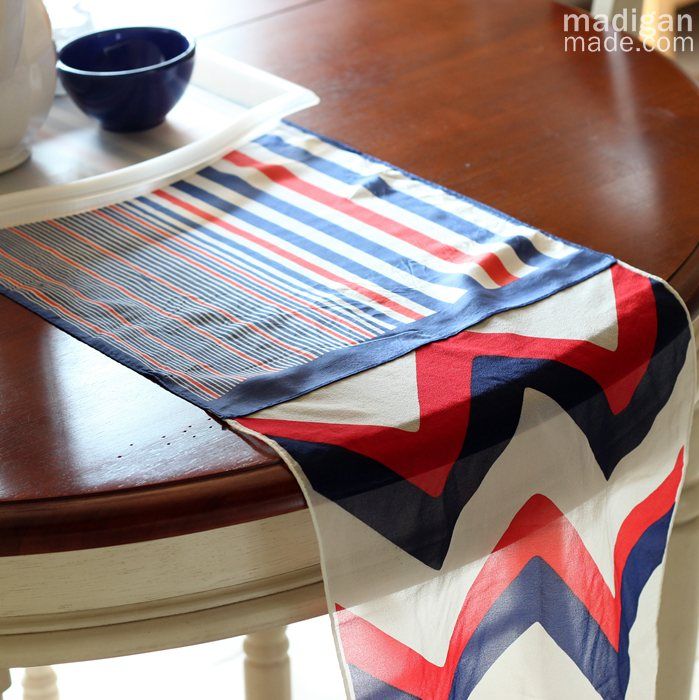 What are you up to this weekend?
I hope you have a wonderful weekend! (and it is a little crafty!)