Madigan made… a post on SAS Interiors and other news.
How do you decorate your home and make it 'yours'?
Well, Jenna from SAS Interiors has been asking a bunch of bloggers this very question. She wants to know how they make their home meaningful. I'm excited to be a part of this series! Please join me today on Jenna's blog as I tell her readers how I make my home personal but still keep it all simple.
Click on the button below to see all the fabulous blogger homes in this series and how they've made their homes meaningful: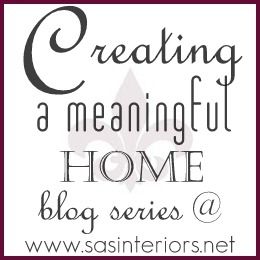 AND please join me for a LIVE crafty event tonight on Google+! I will be hanging out with Jamie of C.R.A.F.T. at 9 pm EST as she shows people how to make a cute earring organizer. (I'm going to try and make one, too! Fun!)