Madigan made… another infinity scarf (because it is so darn easy!).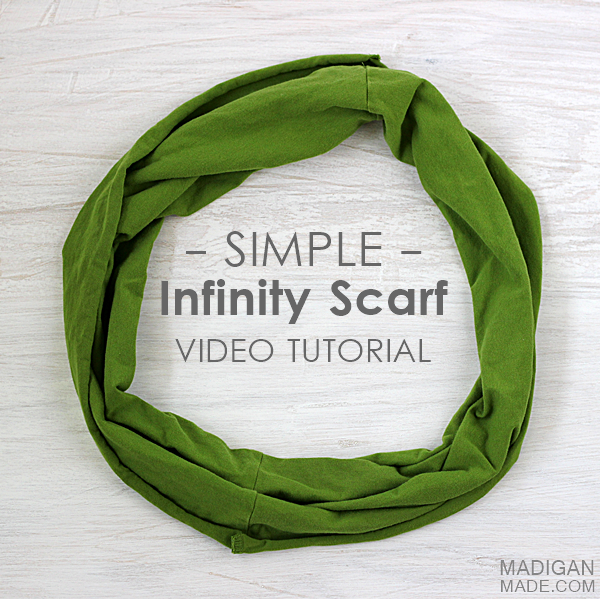 Well, this past weekend officially marked the start of autumn… and the weather has been a little cooler for us here in Pennsylvania. I am getting soooo excited for sweater weather and scarf season, aren't you?
Awhile back I showed you how to make an infinity scarf from your t-shirt.  Well, that idea was so simple and easy, I thought y'all deserved a repeat reminder that ANYONE can make their own infinity scarf.
Just grab an old t-shirt and a pair a scissors and watch this video to see how easy it is to create!
No excuses. Go make a cute scarf today for the fall!