Madigan made… another craft fail.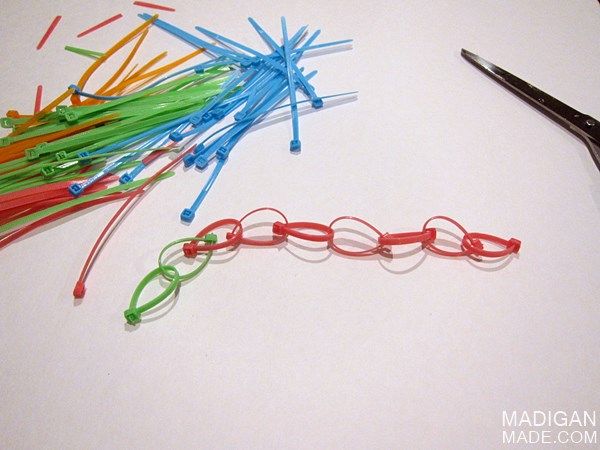 I had visions in my head of some cool and colorful jewelry. I did.
Unfortunately, that is NOT what I ended up with!
I'm always drawn to the bright colors of cable ties… and for a dollar, I can't help but grab a pack at the dollar store. I've decorated tote bags and vases with these plastic strips. And I recently tried to make jewelry out of them… TRY being the operative word.
I thought the ties could look neat in a long chain for a necklace… but I was not feeling it.
Then… are you ready for this one? I tried to make a bracelet out of the ties with a roll of duct tape. I painted the roll in case any of the tape would peek through the ties.
As soon as I started to wrap ties around the tape… I knew immediately that it was all wrong.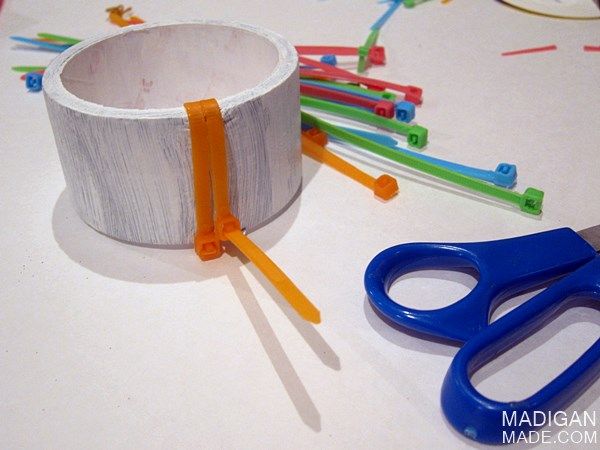 So, zip tie jewelry may not be my forte. But hey, like I've said before, the creative process requires a little experimentation some times. That gamble does not always pay off… but that trial and error process is what I LOVE about crafting!
Want to see some really rad and awesome cable tie jewelry? Check out these ideas I recently spotted for inspiration on what you CAN do with zip ties. They rock!
TGIF my creative friends! Have a wonderful (and hopefully crafty!) weekend!