About Madigan Made: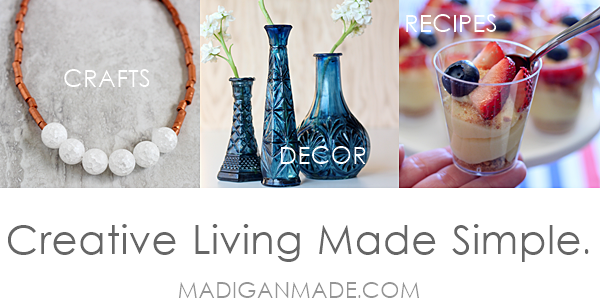 Creative Living Made Simple.
Madigan Made is a blog that celebrates 'simple creativity' with others who crave it!

(and if you crave chocolate, I'm sure you'll appreciate this blog, too!)
Here you will find elegant ideas for simple crafts, DIY decor and easy recipes.
You do NOT need a black belt in sewing or a masters in entertaining to create a
chic and personalized home
. It also does not require a lot of money!
About Me:
I'm Shannon… the owner, operator and all-round crafty creator of Madigan Made.

You might call me the Clark Kent of craft blogging.
What else should you know about me?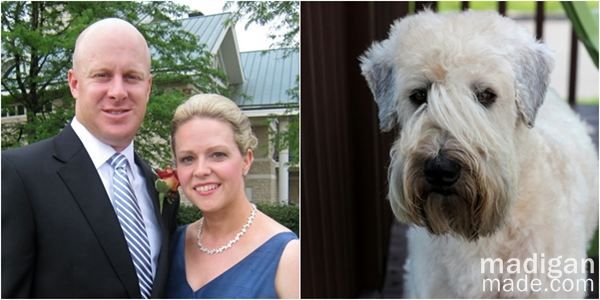 After years of waiting... and learning to live for 'today', we were thrilled to learn last year that we were expecting!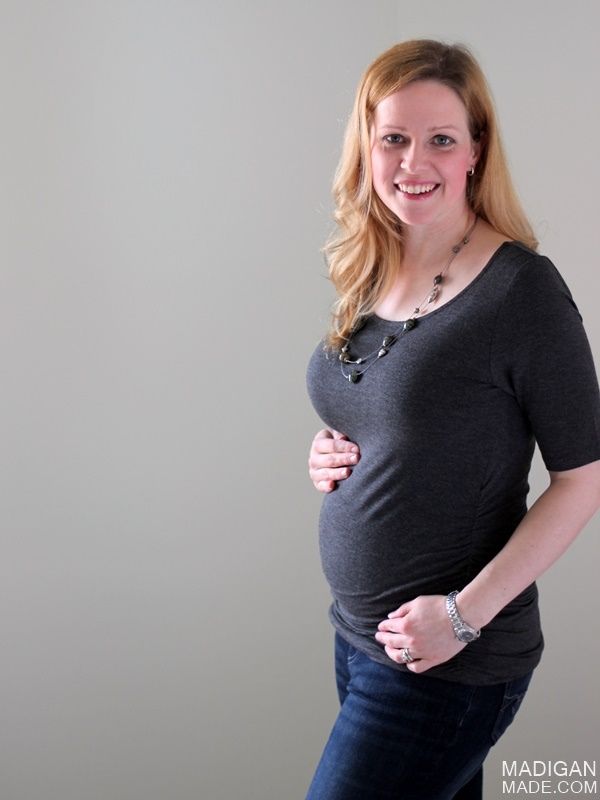 Our collaborative little "DIY project" arrived this past August. Little C is such a blessing and a joy.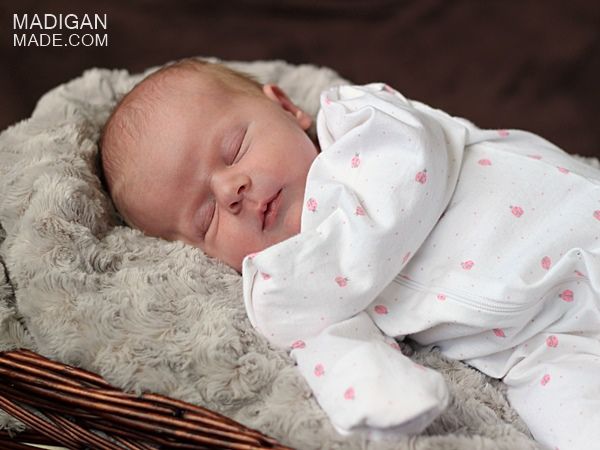 What else? Well, you should know that making and creating things are my passion. I can't stop making stuff! I also crave chocolate, love a thrifty find and strive (often unsuccessfully) to avoid glue gun burns.
I'm so thrilled you are here to check out my blog and projects. Stick around! Grab a cup of coffee and stay awhile.
Where else can you find me?
Well, I am a regular contributor for the blog Mod Podge Rocks! and I am a SheKnows.com Expert Among Us Contributor.
I am also a member of the local Philly blogging group:
Philly Social Media Moms
.
Some other frequently asked questions: